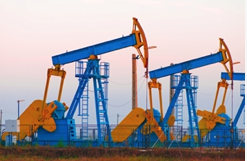 (PRWEB) October 09, 2013
A recent report from the Railroad Commission of Texas indicated that the state's energy industry is continuing to experience strong growth as a result of the innovative investments in new technologies and methods that companies have made in the past.
The commission issued 1,606 original drilling permits in August, including 1,438 permits to drill new oil and gas wells, 27 to re-enter existing well bores and 141 to perform recompletions. These numbers indicate that drilling activity will remain robust in the Lone Star State during the coming months. Also supporting this conclusion is the concentration of production technology within Texas. As of September 20, the state's average rig count was 927, which represents 55 percent of all active onshore drilling rigs in the U.S.
Oil and gas production continues to increase, leading all other states
Preliminary statistics show that Texas crude oil production averaged almost 1.7 million barrels per day in July, up from slightly more than 1.3 million during the previous year. The initial estimate for total oil production in the month was 52,259,355 barrels, a year-over-year increase of almost 12 million barrels. According to the commission's report, officials expect this figure to be revised upward to more than 64 million barrels when production numbers are finalized.
The preliminary figures for natural gas production also show a year-over-year increase, with the Railroad Commission reporting that Texas gas wells produced 8,428,559 thousand cubic feet (Mcf) per day during July, reaching a total of 571,285,336 Mcf, up from 533,864,038 Mcf last year.
This production came from 155,654 oil wells and 91,757 gas wells. Production figures will likely continue rising in the coming months as a result of the large number of well completions reported during August.
According to the commission, operators reported the completion of 1,576 oil wells and 500 gas wells during August, up considerably from the same month in 2012, when the figures were 967 and 230, respectively. This drove year-to-date completions to 17,221 - far more than the 9,965 recorded during the same period in 2012.
County-by-county breakdown shows growing importance of shale resources
Of the top 10 oil-producing counties, six are tapping into the prolific Eagle Ford shale, including the top oil producer, Karnes County, which produced more than 4.5 million barrels during the month. Tarrant County, the top gas producer, also drew its resources from a shale formation, though in this case it was the Barnett. Tarrant wells produced almost 62 billion cubic feet of natural gas in July.
As the role of shale resources in America's energy portfolio continues to increase, it will be essential for producers to work with innovators like Chem Rock Technologies to acquire the solutions needed to access these reserves efficiently. Chem Rock's fracturing chemicals are proven to allow well operators to apply greater pressure to underground formations by reducing friction downhole, improving fracturing and production performance.