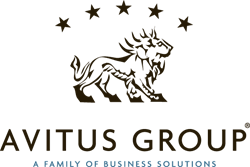 "Everyone is working in the oil fields and there is truly a need for our services. We're happy that we are consistently answering that need." - Avitus Group President Ken Balster
(PRWEB) October 07, 2013
The oil boom is having an historic impact on North Dakota, South Dakota, Montana and Wyoming. The rapid growth has many businesses in the region looking for help with their back office hassles, things like bookkeeping, payroll and taxes. Tune in this week to the MonDak Oilfield Review as radio host "Wild Bill" addresses this issue with the President of Avitus Group, Ken Balster. Avitus Group is a company that helps other companies with their administrative hassles. You can catch the interview October 7-11 on a network of stations that carry the MonDak Oilfield Review. It will also be available via podcast here.
Balster says, "Business owners in the Bakken area are contacting Avitus Group because they can't find qualified people in the area who can perform the necessary back office functions of a business. Everyone is working in the oil fields and there is truly a need for our services. We're happy that we are consistently answering that need."
Balster's interview will also highlight the TRAC Energy Expo and the company's major presence at the expo. The expo is November 5-7 in Billings, Montana and is designed for anyone involved with energy development in the region to gain a deeper understanding. Avitus Group has been invited to present on Obamacare/PPACA during the expo, as well as on administrative functions and how the company is helping businesses in the Bakken.