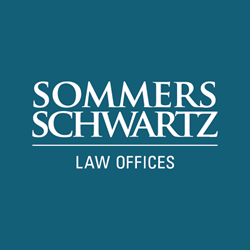 Minneapolis, MN (PRWEB) October 07, 2013
In a decision filed October 3, 2013, in Williams, et al. v. Sykes Enterprises, Inc., et al, No. 13-0946 (D. Minn.), Magistrate Judge Jeanne J. Graham granted Plaintiffs' motion seeking "conditional certification of a class numbering approximately 51,000 employees, including former employees" pursuant to the Fair Labor Standards Act, 29 U.S.C. § 216(b). The Plaintiffs, who are a collection of call-center and at-home customer service agents ("CSAs"), "alleged that Defendants refused to pay them for pre-shift login time, including boot-up time, as well as post-shift responsibilities, including call completion."
Noting the standard for certification is a "fairly lenient standard," the Court ruled that Plaintiffs "met their relatively low burden in conditionally certifying this collective action." Although Sykes has denied a company-wide policy exists requiring CSAs to work prior to their compensable time starting, the Court reasoned that, "with affidavits from eleven of twenty-two call centers at the time of the hearing, there is evidence that it was, in fact, a company-wide policy." In conditionally certifying the case as a collective action, the Court additionally allowed potential class members the ability to opt-in electronically or in hardcopy form.
Sykes, which currently employs approximately 38,000 call-center representatives, is a large publically traded company that provides call center services for Fortune 1000 companies. It currently operates twenty-two call centers in eleven states while employing at-home agents in forty-fives states since their acquisition of Alpine Access, Inc., a named-Defendant in the current litigation. Sykes's recent Second-Quarter 2013 Financial Results showed revenues from continuing operations of $304.7 million, including $25.1 million in revenue contribution from the Alpine Access acquisition.
The case, filed by Johnson Becker, PLLC based in Minneapolis, MN, is currently pending before Judge John R. Tunheim and Magistrate Jeanne J. Graham in the United States District Court for the District of Minnesota. The Court has appointed Timothy J. Becker, Jacob R. Rusch, and David H. Grounds of Johnson Becker, PLLC; Jason J. Thompson and Jesse L. Young of Sommers Schwartz, P.C.; and Steven R. Maher of The Maher Law Firm as interim class counsel.
_______________________________________________
Johnson Becker, P.L.L.C., a law firm located in Minneapolis, Minnesota, represents individuals injured as the result of defective drugs and faulty medical devices, automobile negligence, workers' compensation, construction site accident litigation, products liability litigation, premises liability litigation, wrongful death cases, and fall cases involving collapsing scaffolding and scissor lifts. Additional information about the firm can be found on its website: http://www.johnsonbecker.com.
Sommers Schwartz, P.C., a law firm located in Southfield, Michigan, represents individuals in Michigan and across the country who have been harmed as a result of medical errors, defective products, loss of employment, and other forms of negligence or intentional injury, as well as businesses involved in complex litigation matters that jeopardize their existence. Additional information about the firm can be found on its website: http://www.sommerspc.com.