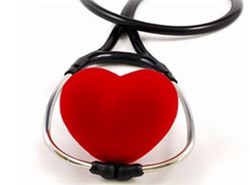 Orange County, CA (PRWEB) October 14, 2013
SureFire CPR, an Orange County - based CPR and first aid instruction company, today announced Commercial CPR Training Deals, a new program meant to focus on bringing CPR training to corporate locations.
Providing onsite CPR training to residents and businesses in Orange County, Los Angeles, San Diego, and Riverside, SureFire CPR says their goal for bringing CPR training into a corporate environment is to highlight to people the convenience of having such important training conducted right in their own office.
"We can help you get your CPR certification or BLS certification from the comfort of your own office environment," said Zack Zarrilli, President. "Our staff will provide training classes in CPR, BLS, ACLS, and PALS at your location. We can teach small private classes at your home or groups of 100+ at your business."
"It can be a reward for employees that they can use in their personal lives as well," Quinn Ignisaban, Instructor Trainer added. "By training with your coworkers, you are more likely to act as a cohesive team in an emergency situation."
In addition to CPR classes, the company also offers training classes in:

Basic Life Support (BLS): Covering adult, child, and infant CPR, this course also teaches Automated External Defibrillator use.
Advanced Cardiac Life Support (ACLS): This class teaches how to recognize and manage respiratory and cardiac arrest.
Pediatric Advanced Life Support (PALS): This course covers the approach to pediatric assessment and care, and is recommended for all healthcare professionals who respond to pediatric emergencies.
Neonate Resuscitation Program (NRP): Recommended for healthcare professionals involved in the delivery and care of newborns.
SureFire CPR utilizes a team of expert instructors -- including firefighters, paramedics, nurses, and EMTs -- to provide onsite training. SureFire CPR charges no extra travel costs to the corporate client, and provides every participant with their own individual practice manikin to train on. Group quotes are available on the company's website at http://www.surefirecpr.com/contact-us.
About SureFire CPR:
SureFire CPR is an industry-leading CPR and first aid instruction company serving Orange County, Los Angeles, San Diego, Corona, Riverside, San Bernardino and the greater Southern California area. SureFire CPR uses the most realistic training equipment on the market.
Their elite staff's first-hand knowledge and daily experience with 911 emergencies sets them apart from other CPR training companies. SureFire's team is comprised of professional firefighters, paramedics, lifeguards, ER nurses and EMTs -- all of whose skills are of the highest caliber because they have dedicated their lives to serving the public.
The company specializes in on-site training and consistently provides CPR certification, BLS certification, AED training and other First Aid classes for high profile clients. Regularly scheduled classes are also available at their three offices: Orange, Laguna Hills, and Corona. For more information or class schedules, visit http://www.surefirecpr.com/ or call 888-277-3143.