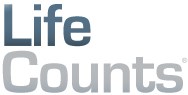 We are excited to extend the LifeCounts service to students, and we applaud Chico State for embracing educational initiatives that extend beyond the classroom, developing graduates that are holistically primed for the challenges that await them.
Seattle, Washington (PRWEB) October 08, 2013
This academic year, thousands of California State University, Chico students will be welcomed back to campus with LifeCounts, a service designed to help consumers better understand and manage their personal finances. HowellCorp, a developer of financial technology, recently partnered with CSU, Chico to provide students, faculty and staff with subscriptions to its LifeCounts service.
LifeCounts is an online service that allows users to securely and privately link all of their financial accounts in one place, delivering a complete view of their financial picture. Once accounts are linked to the platform, LifeCounts is enabled to deliver proactive, real-time and simple notifications to a user, empowering them to make meaningful adjustments to their financial life. LifeCounts users benefit from on-the-go messages triggered by events such as a low checking account balance, a suspicious transaction, an upcoming credit card payment or simply a change in their recent grocery spending.
"Personal financial management has become far too much a reactive talent, often taking place long after the initial and most damaging financial missteps have occurred," said Nicholas Howell, CEO and founder of HowellCorp. "By partnering with academic institutions, we can front-load financial literacy for students, equipping them with the know-how to sidestep common pitfalls and negotiate the tough employment market and debt that face them today."
LifeCounts' financial education benefits differ from those offered by seminar-based financial literacy solutions. As a live consumer application in which students will use their real financial accounts, LifeCounts crystalizes financial education lessons using practical application, rather than theory delivered through lecture, course curriculum or simulation. Additionally, LifeCounts' platform is strictly private, existing without advertisements or data selling and is protected with bank-level security. This enables users to learn in an environment without marketers promoting biased agendas, allowing them to focus solely on their financial understanding and enjoying peace-of-mind regarding their data's privacy.
"Everyone can benefit from on-the-go and easy-to-understand financial guidance," said Howell. "We are excited to extend the LifeCounts service to students, and we applaud Chico State for embracing educational initiatives that extend beyond the classroom, developing graduates that are holistically primed for the challenges that await them."
"Universities are uniquely positioned to prepare students for their financial future and we have a moral obligation to arm our students with the skills and experiences needed to succeed in the world that lies beyond graduation," said Jerry Hight, Assistant Dean, College of Engineering, Computer Science and Construction Management at CSU, Chico. "LifeCounts will help our students understand the effects that decisions have on their finances, empowering them for the future, and is one of many offerings that differentiate the Chico State experience and our graduates."
Universities are among an ever-expanding group of organizations focused on fostering greater financial understanding and transparency within the community. Banks and credit unions eager to help their customers avoid fees and better understand their finances have begun offering personal financial management or "PFM" services for their customers. As a standalone subscription service, LifeCounts easily augments a financial institution's existing technology offering by enabling the institution to supply customers with a premium technology experience free from cumbersome and costly licensed-technology integration. For individual consumers looking for greater control over their money and a secure and private experience, the service is available for individual purchase at http://www.lifecounts.com.
About LifeCounts
LifeCounts, provided by HowellCorp, is a subscription-based, online service enabling users to organize their financial lives for greater clarity and control. With a simple, one-time setup users can securely link all of their financial accounts in one location, even if the accounts are held with different financial institutions. Users receive spending insights, customizable alerting and notifications and budgeting advice to help reinforce sound decision making. It leverages thoughtful information organization, predictive content generation and a strong analytical engine to provide users with meaningful insights about their financial lives. LifeCounts employs in-house, bank-level security and is dedicated to responsible data management. LifeCounts does not distribute any data to marketers or third parties and does not have any advertisements. For more information about LifeCounts, visit http://www.lifecounts.com.