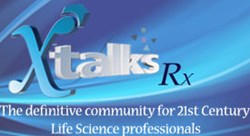 Toronto, Canada (PRWEB) October 09, 2013
As competition for physicians' time intensifies, the traditional sales force model is challenged to deliver the returns it once did by creating and managing an integrated channel management strategy, you can better allocate sales and marketing resources to make the most of your limited budgets.
In a this new webinar, learn how to customize a cost-effective communications mix that is continually monitored and updated across multiple channels, including sales reps, so that you can drive prescription growth at any point in your commercial lifecycle – from launch to loss of exclusivity.
Webinar attendees will walk away with a firm understanding of:

The importance of physician communication channel preference data
Integrated campaign design using 4 critical elements: data, insights, technology and channels
Continuous optimization and Execution of the right channel mix strategy
Integration of a multichannel campaign with your sales force
Bolstering campaign results at any point in your product's commercial lifecycle
A Q&A with the audience will follow the main presentation.
For more information about this event or to register, visit http://xtalks.com/Integrated-Channel-Management.ashx.
Xtalks, powered by Honeycomb Worldwide Inc., is a leading provider of educational webinars to the global Life Sciences community. Every year, thousands of industry practitioners turn to Xtalks for access to quality content. Xtalks helps Life Science professionals stay current with industry developments, trends and regulations. Xtalks webinars also provide perspectives on key issues from top industry thought leaders and service providers.
To learn more about Xtalks, visit http://xtalks.com/ContactUs.ashx.
Contact:
Karen Lim (416) 977-6555 ext 227
clientservices(at)xtalks(dot)com