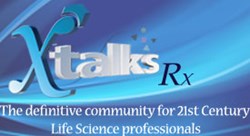 Toronto, Canada (PRWEB) October 10, 2013
Emerging Markets are becoming increasingly relevant in global clinical trials, and some of them are now strategic from a commercial perspective, driven mainly by a growing middle class and an improved style of living, thereby creating a demand for better and tailored disease treatments, coupled with increased prevalence of typically Western World diseases. Such is the case of Brazil, and to a certain extent, of Mexico and Argentina. Even though the generics industry is well developed in these countries, it can't cover the need for new and better treatments. Governments are increasing their expenditure in healthcare and all this is happening while the Global Clinical Research industry is trying to reduce the overall research cost.
In this webinar you discuss Latin America's top level regional demographic characteristics, current regional pharmaceutical market and healthcare expenditure and top level regulatory overview. This webinar will explore those key strengths and considerations for customers seeking to move towards emerging markets.
A Q&A with the audience will follow the main presentation.
For more information about this event or to register, visit: http://xtalks.com/Clinical-Research-Landscape-in-Latin-America.ashx.
Xtalks, powered by Honeycomb Worldwide Inc., is a leading provider of educational webinars to the global Life Sciences community. Every year thousands of industry practitioners turn to Xtalks for access to quality content. Xtalks helps Life Science professionals stay current with industry developments, trends and regulations. Xtalks webinars also provide perspectives on key issues from top industry thought leaders and service providers.
To learn more about Xtalks visit http://xtalks.com/ContactUs.ashx.
Contact:
Karen Lim (416) 977-6555 ext 227
clientservices(at)xtalks(dot)com