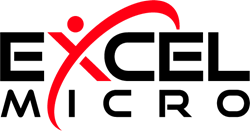 We are honored to be recognized as McAfee's top Value Added Distributor.
Philadelphia, PA (PRWEB) October 08, 2013
Excel Micro, Inc., a Philadelphia-based distributor of cloud security, was presented with the annual McAfee Value Added Distributor of the Year award. The award was presented to Excel Micro at the McAfee 6th Annual Security Conference - Focus 13, held in Las Vegas, NV from October 1 to 3, 2013.
As a distributor focused strictly on cloud security, Excel Micro has dedicated their full resources and team to provide an overall experience unlike any other distributor. Excel Micro proudly distributes McAfee Security-as-a-Service solutions which include McAfee SaaS Email Protection & Continuity, Email Archiving, and Email Encryption.
"We are honored to be recognized as McAfee's top Value Added Distributor," said Joseph Vaccone, Founder and Chief Executive Officer of Excel Micro, Inc. "Our continued growth would not be possible without the commitment of our partners, the full team at McAfee, and our dedicated staff."
Excel Micro truly adds value to their distribution model by providing their thousands of partners with more than just a license of McAfee's premium email security. Excel's rewarding program provides partners with a secure portal to manage their accounts, exclusive migration tools, premium live technical support, video tutorials, and much more. Excel Micro is also in the final stages of releasing their ConnectWise Integration for McAfee.
The team at Excel Micro is constantly educating partners and others in the industry of the importance of email security and how McAfee's solutions are built to meet the needs of any organization in every industry. Excel Micro's partners have the ability to provision McAfee's award-winning products to any size company.
"Security is the number one concern of companies when migrating to the cloud and a solution as dynamic as McAfee gives customers first-class protection," said Vaccone.
McAfee Focus 13 was an event that connected partners, customers, and more. The event offered more than 70 breakout sessions, technical deep dives, targeted networking activities, and unforgettable keynotes from Leon Panetta and McAfee leaders.
To learn more about Excel Micro, please visit http://www.excelmicro.com.
About Excel Micro
Founded in 1991, Excel Micro is considered one of the industry's premier distributors partnering with leading providers of best-of-breed cloud security. Excel Micro eliminates the need for resellers to have multiple contracts and relationships with providers such as McAfee® by giving valued partners the ability to self-provision their solutions under one Universal Service Agreement.
The company's in-house Development team is constantly improving on their rewarding program and process of managing accounts for their partners. Excel Micro's goal is not just to provide licensing, but a holistic reseller program with additional value added services such as migration tools, marketing collateral, and superior technical support, from headquarters based outside of Philadelphia, PA. Excel Micro offers an experience unlike any other distributor. For more information call 877-466-7726.