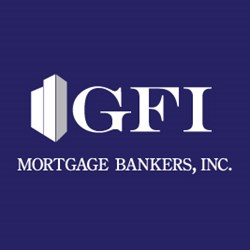 "I am truly excited about the future of the company and look forward to expanding its national footprint."
New York City (PRWEB) October 08, 2013
GFI Mortgage Bankers, Inc, a leading mortgage lender announced today the hiring of Jordy Castillo as the company's Director of National Sales. To this important management position, Mr. Castillo brings 10 years of production and management experience within the mortgage industry. In his new role, Mr. Castillo will oversee the day-to-day operations of the sales department, while maintaining focus on the company's strategic goals. Mr. Castillo will be based at the company's headquarters at 50 Broadway in downtown Manhattan.
"We're glad to have Jordy on board," said Abe Eisner. "We're looking forward to him leading the company into national originations."
"I am honored to be appointed as Director of National Sales at GFI," said Jordy Castillo. "I am truly excited about the future of the company and look forward to expanding its national footprint."
Prior to joining GFI, Mr. Castillo was the Retail Sales Manager for EverBank, located in Manhattan where he successfully grew the retail operation. Previously, Mr. Castillo held senior level management positions at Capital One Bank and Sterling National Bank. During this time, Mr. Castillo was also featured in Mortgage Originator Magazine on the annual top originators list.
About GFI Mortgage Bankers, Inc.
Since 1983, GFI Mortgage Bankers has offered residential clients not simply a mortgage but a partner in their home buying process. Beginning as a neighborhood lender, GFI Mortgage Bankers is currently one of the largest licensed home mortgage firms, funding almost $1 billion in mortgages annually. GFI Mortgage Bankers' highly trained mortgage professionals take a hands-on approach to every transaction, working directly with real estate brokers, developers, and attorneys for fast approvals, while conveniently providing in-house processing, underwriting and closing support.
As a direct lender, GFI Mortgage Bankers is able to provide hundreds of loan programs to its clients and specialize in arranging financing designed to meet the specific requirements of each borrower. GFI Mortgage Bankers has earned an outstanding reputation for providing exceptional customer service and taking an entrepreneurial approach to creating customized financial solutions. For further information, visit http://www.gfimortgage.com/.