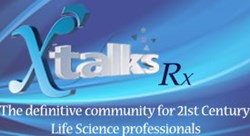 Toronto, Canada (PRWEB) October 08, 2013
Next-Generation Sequencing (NGS) has been instrumental in accelerating personalized medicine and clinical diagnostic applications in addition to several other genomic applications. NGS is rapidly becoming the method of choice in many genomic research projects — however, the increasing number of samples and labor intensive workflow has resulted in a need for automation. Automated library preparation streamlines the process, reduces hands-on time, and minimizes human errors.
The webinar will examine the automation of NGS library preparation using different chemistries and its applications. Dr. Oleg Evgrafov, Associate Professor at the University of Southern California, and Susan Lee, Principal OEM Applications Specialist at Hamilton Robotics, will also discuss NGS sample preparation automation and its use for neurogenic research in his lab.
A Q&A with the audience will follow the main presentation.
For more information about this event or to register, visit: http://xtalks.com/automation-solutions-for-ngs-sample-preparation.ashx
Xtalks, powered by Honeycomb Worldwide Inc., is a leading provider of educational webinars to the global Life Sciences community. Every year, thousands of industry practitioners turn to Xtalks for access to quality content. Xtalks helps Life Science professionals stay current with industry developments, trends and regulations. Xtalks webinars also provide perspectives on key issues from top industry thought leaders and service providers.
To learn more about Xtalks, visit http://xtalks.com/ContactUs.ashx.
Contact:
Karen Lim (416) 977-6555 ext 227
clientservices(at)xtalks(dot)com