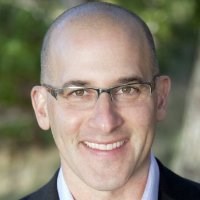 Irornidge Global seeks to fund promising emerging growth companies
San Francisco, CA (PRWEB) October 08, 2013
Ironridge Global Partners, LLC, an institutional investor making direct equity investments in micro-cap public companies, will attend the 12th Annual BIO Investor Forum on October 8th and October 9th, at the Palace Hotel in San Francisco, California. The international biotech investor conference's focus includes emerging public companies.
"Biotech is predominantly a high beta sector, and biotech rallies typically coincide with a favorable equity environment, while an unfavorable market environment can have a disproportionately negative impact on biotechs," commented Keith Coulston, Director of Ironridge Global Partners. "Small biotech companies often find it challenging to raise needed funding, making it difficult to survive and continue developing promising technologies or pipeline candidates. Ironridge Global seeks to assist cash constrained emerging companies with needed funding."
About BIO Investor Forum:
The Biotechnology Industry Organization (BIO) is the world's largest biotechnology trade association. BIO Investor Forum is a national investor conference that explores investment trends and opportunities in life sciences, with a focus on venture-stage growth and emerging public companies as well as those poised to join the growth "watch list" in 2014. Its mission is to support industry-wide success; we strive to present a broad and unbiased view of investment opportunities. The BIO Investor Forum delivers a rich program that features corporate presentations and panel debates on the sweet spots and growth challenges facing the industry.
About Ironridge Global Partners
Ironridge Global Partners, LLC is an institutional investor, making direct equity investments in micro-cap public companies. Ironridge Global has completed over 50 transactions in the last three years, ranging from under a quarter million to more than $15 million each, for Nasdaq, NYSE MKT, OTC Bulletin Board and Pink Sheets companies. Ironridge Global Partner's principals have handled several hundred billion dollars in public company financing transactions over more than two decades. Ironridge Global's extensive industry experience includes life sciences, energy, natural resources, consumer products, media and technology. To learn more about Ironridge Global Partners, please visit http://www.ironridgeglobal.com.
Contact Information:
Keith Coulston
Ironridge Global Partners, LLC
(415) 658-9551