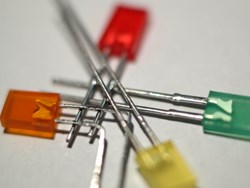 AMG Services Technical Academy is an educational resource created by Amir Amin, a professional teacher and electrical engineer.
Ne (PRWEB) October 07, 2013
In a recent blog post, popular technology blog, Gadgets Made Simple, encouraged readers to use the resources provided by websites such as AMG Services Technical Academy to develop a greater appreciation of technology by furthering their education. In particular, the recently published article emphasizes the importance of acquiring a basic understanding of electronics and electrical engineering, citing the large number of modern gadgets that all operate on the same fundamental electrical and binary logic principles.
AMG Services Technical Academy is an educational resource created by Amir Amin, a professional teacher and electrical engineer. According to the recent article on Gadgets Made Simple, the AMG Services website offers notes, articles and books that help students and enthusiasts learn about both electronics and electrical engineering. The Gadgets Made Simple blog post also says that AMG Services webmaster Amir Amin writes advice and encouragement for the students who make use of the site.
Gadgets Made Simple editor, Oliver Aguilar, provided further information about the recently published article. "In reality, there are many, many resources available online for free today, there is really no excuse for anyone who wants to learn more about electronics or electrical engineering. We wanted to profile Amir's site, AMG Services, because we support up and coming, localized, and grass roots efforts to bring more education to the world. Anyone who wants to learn more about how electronic gadgets work can find someone on the web to help them, and that is an incredible improvement in education and communication that is worth celebrating."
The recent article also illustrated the ways in which an understanding of basic concepts creates greater appreciation for technological achievements. In particular, the article discussed electronics gates and binary logic, maintaining the position that people with an understanding of gates and logic systems feel less of a sense of mystery from electronic gadgets, but a greater appreciation despite the diminished wonder. "The more you know, the more you know that you don't know," said Oliver Aguilar, an editor for Gadgets Made Simple, "That's one of the main reasons that we encourage our readers to continue learning. If you really want to appreciate how well designed something is, you need to try and do a little design yourself, and then you start to recognize how amazing some accomplishments are".
AMG Services is an online technical academy that teaches electronics and electrical engineering concepts.
Gadget lovers now have a website that is entirely devoted to helping people make their life easier and more straightforward by offering a platform where advice, tips, reviews and guidance can be shared. Even though gadgets are intended to make things easier, they can be frustrating, but gadget lover's is committed to exposing the benefits of gadgets. To discover more about gadgets check out gadgetsmadesimple.com.