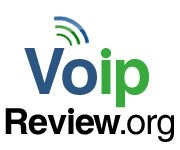 Residential VoIP, once thought to be only a corporate phone system, has been reinvented to be the perfect fit as a home phone solution.
Seattle, WA (PRWEB) October 09, 2013
With the current economic uncertainty, families can't afford to waste their money on expensive home phone systems. This is why the residential VoIP experts at http://www.VoipReview.org have announced the cheapest VoIP providers that offer residents the best services for the lowest prices. Not only are these some of the cheapest VoIP providers on the market, they are all reputable, reliable, and offer some of the most advanced features available.
Making the switch to any of these top 5 VoIP providers will save customers money on their residential phone service. These five VoIP providers can offer savings of up to 75% on current residential phone bills while also offering outstanding calling features. With their unbeatable prices and comprehensive services, there is no reason that residents shouldn't switch to a VoIP phone system as soon as possible.
Phone Power
Phone Power offers several contract options which allow customers to get exactly what they want for the cheapest price possible. Customers can get two years of virtually unlimited calling for only $199.95 with Phone Power. This is one of the cheapest solutions around, and it comes with phone service features that will rival any costly home, or even business phone system available.
ITP
This Fall, the VoIP provider ITP is offering their customers some incredible deals. With plans starting at $8.32 a month and a Fall special of two months free with any plan, the ITP VoIP phone solution is hard to beat. ITP customers can take advantage of these savings with no need to prepay for anything. ITP offers yearly savings with a month to month payment service.
AXvoice
The AXvoice pay-as-you-go plan is one of the cheapest VoIP phone solutions on the internet. For only $4.99 a month, the AXVoice VoIP plan is almost impossible to beat. There is no set plan or unnecessary costs, and for this low price customers still get all of the 30+ features that AXvoice offers included standard.
VoIPO
VoIPo is offering an unbelievable deal right now for a two-year contract at only $6.21 a month. This is $149 for two years of service with unlimited calls to the US and Canada, 60 minutes of international calls free per month, and over 40 other amazing features. This is a bargain deal for a premium VoIP phone service.
Phone.com
The VoipReview.org favorite cheap deal comes from the VoIP provider Phone.com. They offer a VoipReview.org exclusive special offer price of $6.99 a month for no contract VoIP phone service. Customers get a phone adapter, keep their existing phone number, 300 monthly minutes, and over 40 advanced calling features for one very low monthly price.
Residential VoIP, once thought to be only a corporate phone system, has been reinvented to be the perfect fit as a home phone solution. A VoIP home phone solution is superior to traditional phone systems in both cost and performance. VoipReview.org is determined to inform all of its users on the benefits of residential VoIP and, most importantly, to save them money.