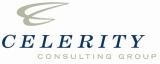 ...[Celerity's] analysis expertise allowed us to identify critical errors and refute the findings of the participating manufacturers' experts...
Seattle, WA (PRWEB) October 09, 2013
Celerity Consulting Group ("Celerity") has played a key role in helping the Washington State Attorney General's office win a major arbitration decision (JAMS Ref. No 1100053390 "2003 NPM Adjustment Proceedings") in its continuing efforts to enforce the 25-year Master Tobacco Settlement Agreement ("MSA") negotiated in 1998. The decision means $14.8 million in withheld tobacco settlement funds will be paid to Washington State and that Washington does not bear any responsibility for over $650 million in adjustments owed back to the tobacco companies by States that were found not diligent.
The 1998 MSA required Participating tobacco Manufacturers ("PMs") to make annual payments to the participating settlement states based upon cigarette sales in exchange for the states agreeing to drop additional suits for health-related damages. Because these payments increased the cost of cigarettes, the PMs asserted that they would have to raise their retail prices accordingly, and thus be put at a competitive disadvantage to those cigarette manufacturers that did not participate in the settlement ("NPMs").
To partially offset that price disadvantage, the parties agreed that the settling states would require NPMs to make payments into qualified escrow accounts based on the volume of state excise-taxed and stamped cigarettes that the NPMs sold in a particular State. The escrow funds can be accessed by the States to help pay public health care costs attributable to that NPM.
The recent arbitration panel ruling unanimously declared that Washington State was indeed diligent in enforcing the NPM escrow payments related to 2003 NPM sales, thus ensuring that Washington will receive its entire 2003 payment as allowed for under the MSA and without the massive penalties associated with a finding of non-diligence. The official court decision can be found here.
"Our team mapped and normalized various sets of Washington State and manufacturers' tobacco sales data and loaded the refined product into an analytical database which we used to support the state's case," said Chris Purdy, Director at Celerity. "A key analysis goal was to use actual 2003 sales data to calculate expected 2003 NPM escrow payments and then compare those to actual NPM payments; the results spoke positively of Washington's escrow enforcement efforts."
"Celerity's technical skills in working with the large and complex sets of tobacco sales data were essential in allowing us to demonstrate diligent and accurate NPM collection efforts," said Rene Tomisser, Washington State Assistant Attorney General. "But more than that, their analysis expertise allowed us to identify critical errors and refute the findings of the participating manufacturers' experts."
The State of Washington presented its findings to the Arbitration Panel in Chicago, IL, over the course of three days in April 2013. The decision was issued on September 11, 2013. For more information, please refer to the State of Washington Attorney General's Office September 11, 2013 press release found here.
About Celerity Consulting Group
Celerity Consulting Group is an information governance consulting firm that helps law firms, companies, regulated entities, and public agencies resolve their litigation, risk and compliance, technology deployment, and restructuring challenges. Our specific services include eDiscovery; data and damages analysis support; litigation support; document hosting; litigation readiness; records management; records collection, review, and validation; enterprise content management and litigation technology integration; and engineering support. Celerity clients include Fortune 500 firms and 15 of the AmLaw 2013 top 25 law firms. Find more information about Celerity at http://www.consultcelerity.com or contact Steffani Aranas at info(at)consultcelerity(dot)com or (415) 986-8850.