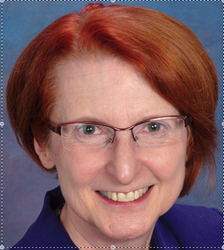 "To prosper in the Digital Age, people must become masters of information." C. Stern, 2003
Holden, MA (PRWEB) October 09, 2013
October is National Information Literacy Awareness Month. Established by the National Forum on Information Literacy, it focuses on the critical importance of information literacy as a "21st century workforce skill"--vital to the overall welfare of the American people. The proliferation of information resources and the simultaneous development of communication technologies at a lightening pace requires us to learn the skills necessary to know how to find, analyze, synthesize, evaluate, and effectively use information to develop problem solving techniques and strategies. Information literacy skills are vital to a democratic society in the 21st Century.
Established in 1989 by the American Library Association, the National Forum on Information Literacy is a national network of over 93 organizations and agencies in conjunction with its international alliance.
"To cite a very current example," says Ingrassia, "before a person can actually access health insurance, they must be able to understand and interpret the various plans offered in order to make a wise decision. That process requires information literacy skills. Our workforce must rely on those skills as well, as it embodies accountability, ethical behavior, and transparency."
According to the "Final Report of the American Library Association Presidential Committee on Information Literacy" (1989), "information literacy is defined as an individual's ability to know when there is a need for information, to be able to identify, locate, synthesize, evaluate, and effectively use that information for the problem at hand."
Information literacy is an acquired skill set, encompassing media literacy, research and library skills, critical literacy, and information ethics, according to Ingrassia.
In her work as a certified copyright manager, professional information provider and educator, Ingrassia works with academic and business organizations to guide people through "the gray, murky ooze" that is copyright in the Digital Age. She emphasizes the importance of information literacy as a risk management tool--in educational, professional, and personal life. Ingrassia advises students and faculty how to apply the "Four Factors of Fair Use" to their utilization of copyrighted works in their courses and publications. In her seminars and workshops, she teaches small businesses how to avoid falling prey to the many myths about copyright--myths that can ruin a business' reputation, and bankrupt it legally and financially. Ingrassia's business seminars include 10 Things Every Business Needs To Know About Copyright, and Shedding Light on Copyright. For further information about her work, Ingrassia can be reached at barb(at)motivactgroup(dot)com.
The MotivAct Group LLC provides holistic personal and professional development programs designed to guide individuals and groups to clarify, set and achieve their goals. Its programs include the innovative Mental Massage(R), Strategies to Achieve Your Goals and Manage Stress, Visioning the Future for Non-Profit Boards, and Stress Management Skills for the Caregiver. Company president Tom Ingrassia, and vice president Jared Chrudimsky are the authors of "One Door Closes: Overcoming Adversity By Following Your Dreams." For more information about The MotivAct Group, contact tom(at)motivactgroup(dot)com.