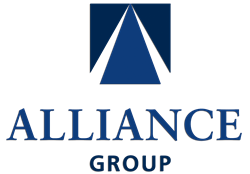 September presents an opportunity within our industry. Consumer awareness is at a peak, and we had the opportunity to help customers decide on the appropriate amount of coverage to meet very real needs.
Atlanta, GA (PRWEB) October 09, 2013
In the philanthropic spirit of LIAM, Alliance Group loaded up their website, http://www.anallianceforlife.com, with print materials, radio ads, HTML emails and social media blasts on how to take action and get covered. Perhaps more importantly, they also conducted various webinars for agents on how to use all the outlets mentioned above and continue spreading the word. Agents looking for training, marketing and other helpful tips can access those webinars at http://www.topsalliance.com.
For more than two centuries, life insurance has protected Americans from financial ruin. But, with disposable income at an all-time low, American families are faced with making difficult decisions about financial priorities, and life insurance rarely makes the top of that list. According to the LIFE Foundation, 85 percent of Americans say most people need life insurance, but only 62 percent have coverage, and 33 percent admit they don't have enough. Now more than ever, it is vital that consumers are educated about the options they have. For Alliance Group, Life Insurance Awareness Month is one of the most opportune times to educate people, and they seized the reins.
"September presents an opportunity within our industry," says Lee Duncan, VP of Sales and National Training Director of Alliance Group. "Consumer awareness is at a peak, and we had the opportunity to help customers decide on the appropriate amount of coverage to meet very real needs."
"There is a huge gap between understanding the need for life insurance and taking the necessary steps to obtain proper coverage," says Peter Goldfine, National Marketing Director at Alliance Group. "It's definitely something people don't want to discuss, but it is absolutely necessary to have a plan in place so that the people that depend on you are taken care of."
What made Alliance's awareness campaign stand out from all the other national providers calling attention to the month's events? Their 5,000 trained and dedicated representatives around the country pride themselves on thinking differently and addressing people's diverse needs with a proprietary living benefits package. In addition to the face amount, the included living benefits package also provides terminal, chronic, and critical illness benefits as well. They took the same time-tested financial "engine" that provides money for loved ones at death and structured it to accelerate the payment of those proceeds while you are living. If an unforeseen emergency arises, and you need money immediately, this company can make it happen without age requirements or spending restrictions. In other words, Alliance Group specializes in "life insurance for life."
About Alliance Group:
As a leader in the living benefits life insurance market, Alliance Group stands out as the foremost provider of life insurance products and tax advantaged concepts with exclusive proprietary living benefits, including critical illness benefit, mortgage protection, chronic illness care, critical illness care, heart attack insurance, cancer insurance coverage, and health insurance gap coverage. They provide insurance products with a living benefits insurance package included at no additional premium cost and with no additional underwriting. They only use products of companies with a proven track record of honoring their commitments and with high financial strength ratings. They are dedicated to providing quality service during and after the sale, resulting in over $51 billion in life insurance in force. You can find out more about their company at http://www.anallianceforlife.com and watch client testimonials at http://www.anallianceforlife.com/livingbenefits/video