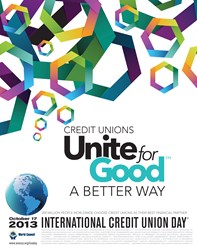 (PRWEB) October 08, 2013
October 17th is International Credit Union Day, and to help celebrate credit unions and their members around the world, NAPUS FCU will be promoting a special two-week sale on signature loans and auto loans, Monday, October 14th, 2013 – Friday, October 25th, 2013.
Signature Loans
NAPUS FCU's Signature loans will be a remarkable 0.50% off the standard rates and can be used for a variety of purposes. The Credit Union's signature loans vary in term, and the regular rates start as low as 6.25% annual percentage rate. Even better – the credit union does not adjust its rates based on credit score.
Auto Loans
NAPUS FCU also wants to beat the current rates members are paying on auto loans. Members, as well as potential members, who have a car financed anywhere other than NAPUS FCU can call the Credit Union to see how much lower their rate could be. With incredible every day low rates, NAPUS FCU is confident they can help their members save money with the Beat Your Rate promotion during their International Credit Union Day celebration.
Members who are interested in taking advantage of these two limited-time promotions can contact NAPUS FCU at 800-336-0284 or visit http://www.napusfcu.org for more information. Anyone who is not a member can visit http://www.napusfcu.org/join for a list of eligibility requirements. Consumers may be eligible to join NAPUS FCU through the American Consumer Council (ACC). Please visit the ACC's website at http://www.americanconsumercouncil.org for more information on membership eligibility.
For more information on International Credit Union Day, visit http://www.woccu.org/events/icuday or http://www.cuna.org/icuday/.