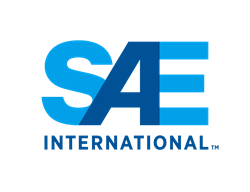 This is such an outstanding competition because it not only shines a spotlight on products and ideas that can help people now, but also the innovative thinking that will help shape the future. - Scott Sward, SAE International
Warrendale, PA (PRWEB) October 08, 2013
"Create the Future," an engineering design competition co-sponsored by SAE International and COMSOL, Inc., drew more than 900 product ideas from engineers and students in more than 60 countries.
ChemoPatch™, a low-cost, disposable, electronic patch-based cancer chemotherapy device designed to be simple, automated, and easy-to-use by cancer patients outside of the hospital, earned the grand prize of $20,000.
"This is such an outstanding competition because it not only shines a spotlight on products and ideas that can help people now, but also the innovative thinking that will help shape the future," Scott Sward, Director of Sales and Marketing for SAE International, said. "We are honored to be part of such a worthwhile contest."
Entries could be submitted under eight categories, including:

Aerospace & Defense
Consumer Products
Electronics
Machinery and Equipment
Medical Products
Safety and Security
Sustainable Technologies
Transportation & Automotive
Finalists were selected by senior editors at Tech Briefs Media Group and judged by an independent panel of design engineers. Visitors to the contest website could vote on entries.
In addition to the $20,000 grand prize, a mobile or desktop computer provided by Hewlett-Packard was awarded to the winner of each category; Maple or MapleSim software provided by Maplesoft was awarded to the Best Student Entry; 10 popular vote prizes were awarded; and 100 Top Entry certificates were awarded.
For more information about the contest, or to view the complete list of winners, visit http://contest.techbriefs.com
About COMSOL
COMSOL, Inc. (Burlington, MA) provides software solutions for multiphysics modeling and simulation. Its flagship product, COMSOL Multiphysics, lets engineers and scientists build simulations that bring their design ideas to life. Its unparalleled ability to include all relevant physical effects that exist in the real world opens up a wide array of modeling possibilities. COMSOL's customers apply this technology to make cars and aircraft safer and more energy efficient, enhance the reception of our cell phones, search for new energy sources, explore the universe, develop medical equipment enabling more accurate diagnoses, and educate the next generation of scientists. http://www.comsol.com
About SAE International
SAE International is a global association committed to being the ultimate knowledge source for the engineering profession. By uniting over 138,000 engineers and technical experts, we drive knowledge and expertise across a broad spectrum of industries. We act on two priorities: encouraging a lifetime of learning for mobility engineering professionals and setting the standards for industry engineering. We strive for a better world through the work of our charitable arm, the SAE Foundation, which helps fund programs like A World in Motion® and the Collegiate Design Series™.