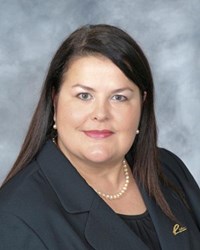 Thank you to the judges for their efforts, we are elated to be recognized for the outstanding quality of immigration services we provide our clients
Bradenton FL (PRWEB) October 08, 2013
Since the inception of the EMMA Awards in 2010, Pro-Link GLOBAL has been honored to receive recognition as highly commended, runner-up and now two time winner in the category of "Immigration Provider of the Year."
"Thank you to the judges for their efforts, we are elated to be recognized for the outstanding quality of immigration services we provide our clients," said Andrea Elliott, Senior Counsel of Pro-Link GLOBAL. "This is a testament to the dedication and global expertise of our diverse team who strive to deliver the best service every time."
Hosted on an annual basis in three regions, the EMMAs are made up of several categories that recognize excellence and innovation in global mobility programs as well as the performance of service providers in supporting the ambitions of corporate programs. The awards are judged by many of the most highly revered professionals in the industry. Winning an EMMA is the ultimate achievement of professional excellence in Global Mobility.
The Forum for Expatriate Management was founded in October 2008 by Brian Friedman to address the myriad issues facing international assignees and their families moving from one location to another. FEM provides an online community of International Human Resource and Global Mobility professionals that is inclusive in nature and open to both in-house and service provider professionals alike.
About Pro-Link GLOBAL:
Pro-Link GLOBAL, headquartered in Florida, USA, delivers corporate global visa and immigration services in more than 140 global destinations. Whether your company is expanding or already established in a country, Pro-Link GLOBAL can help you develop and implement a dynamic global mobility strategy to seamlessly transfer your human capital to these growing markets. Our dedicated and experienced professionals understand corporate immigration needs and ensure compliance, because corporate immigration is what we do...and it is all we do. Pro-Link GLOBAL offers a free subscription to an electronic bulletin, "Global BRIEF" which provides the latest breaking news on global visa & immigration changes.