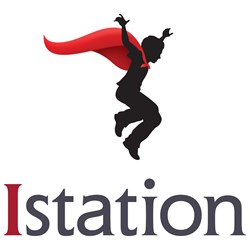 Dallas (PRWEB) October 08, 2013
Istation announces it has been awarded a statewide contract from the South Carolina Department of Education through the South Carolina Success Program to provide free and unlimited access to the Istation Reading program for all South Carolina students in grades pre-K through 8 in public and open-enrollment charter schools.
"We are honored to have been selected as the reading provider," said Richard H. Collins, Istation chairman and CEO. "Our curriculum uses state-of-the-art animation and is delivered in a game-like format that students find engaging and exciting."
Istation Reading has proven effective in maximizing students' reading fluency, comprehension and retention. Its computer-based format is interactive, engaging and fun. Its comprehensive library of support materials makes every minute of teaching and learning more effective. And its easy-to-use components work together to provide every student with the individualized instruction he or she needs for continual achievement.
For more information on Istation Reading, go to http://www.istation.com.
About Istation:
Istation is a leading provider of richly animated and interactive computer-adaptive assessments (known as Istation's Indicators of Progress, ISIP ™), differentiated computer-delivered intervention programs, teacher resources, Lexile®-leveled online books, instant data reporting, customer support and professional development for pre-K through grade 12 students and educators. Istation's products are standards- and research-based, facilitating response to intervention, personalized and differentiated instruction and progress monitoring. The company's products are delivered via the Internet and Web. Istation's suite of products includes computer-adaptive assessments (ISIP) for reading, Spanish and math and an interactive, differentiated, computerized reading intervention program with interdisciplinary studies and content in the areas of science, social studies and writing. Istation is a subscription-based service currently used by students and educators in 37 states and six countries. Istation is headquartered in Dallas, Texas. Company information is available at http://www.istation.com or by email at pr(at)istation(dot)com. You may also contact Kevin Sharpe at 972-715-3828 or ksharpe(at)istation(dot)com for more information.