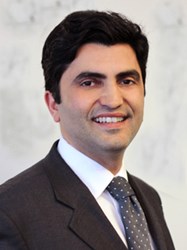 It is difficult to make the comparison between fashion and plastic surgery.
Beverly Hills, CA (PRWEB) October 25, 2013
A recent article published September 13, 2013, on Time Magazine's News Feed discussed the first-ever plastic surgery runway show held during this year's New York Fashion Week. The plastic surgery show received mixed reviews, and world-renowned facial plastic surgeon Babak Azizzadeh, MD, FACS, of the CENTER for Advanced Facial Plastic Surgery in Beverly Hills, is not surprised.
"It is difficult to make the comparison between fashion and plastic surgery. While both can significantly enhance one's appearance, deciding to undergo surgery is a big decision that requires much more thought than buying the latest fashion trend," said Dr. Azizzadeh.
Plastic surgery patients walked the runway while before-and-after photos flashed on a screen behind them along with the names of the procedures they underwent. The majority of the patients who were part of the show had undergone rhinoplasty and/or liposuction. While the goal was to make plastic surgery seem more accessible to the everyday person, some people did not care for the idea.
"I'm not sure that seeing patients walk down a catwalk will encourage someone to undergo surgery, though it might. The most important thing is that those who are considering plastic surgery choose an experienced, qualified surgeon so they experience the best possible results," said Dr. Babak Azizzadeh.
Dr. Azizzadeh is a well-known facial plastic surgeon in Beverly Hills who is known for his minimally invasive surgical techniques that reduce scarring and shorten recovery time. He also stresses natural-looking results and feels that patients are happiest when they do not look overly "worked on."
"It's critical that patients choose an experienced surgeon to perform any type of plastic surgery to ensure the best outcome. Good plastic surgery can greatly improve a patient's self-confidence, and people are generally most satisfied when the results look natural," said Dr. Babak Azizzadeh.
Dr. Azizzadeh is a facelift expert, recognized as a Top Doctor by the US News & World Report. He completed a fellowship in facial plastic & reconstructive surgery at the prestigious Harvard Medical School, and is the author of five bestselling books, including "Master Techniques in Facial Rejuvenation" and "Beverly Hills beauty Secrets." Dr. Azizzadeh is also the director of the USC Facial Plastic Fellowship Program, and the director of the world renowned Cedars-Sinai Advances in Multispecialty Aesthetic and Reconstructive Surgery Symposium.
For more information, contact the CENTER for Advanced Facial Plastic Surgery at (310) 657-2203.