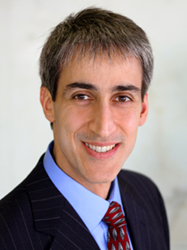 Colon cancer is an extremely serious condition, and it is my hope that this new research could lead to improved cancer prevention, detection, and treatment.
Beverly Hills, CA (PRWEB) October 28, 2013
According to a recent article by BBC News, common mouth bacteria may interact with the immune system and trigger cancerous growths in the colon. The new research is especially crucial considering colon cancer is the second most common cause of cancer death among men and women in the United States.
According to Shahab Mehdizadeh, MD, co-director of La Peer's Colonoscopy Center of Excellence, "Colon cancer is an extremely serious condition, and it is my hope that this new research could lead to improved cancer prevention, detection, and treatment."
La Peer gastroenterologists are intrigued by this new research linking fusobacteria—bacteria commonly found in the mouth—with colon cancer. The fusobacteria trigger overactive immune responses and turn on cancer growth genes. According to a study by Harvard Medical School researchers, fusobacteria is associated with adenomas, or benign bowel growths that may become cancerous. This finding may suggest fusobacteria is also associated with the early stages of tumor formation. Additionally, in a study involving mice, medical researchers found that fusobacteria could accelerate tumor growth by attracting immune cells that invade and trigger an inflammatory response, which can lead to cancer.
Additional research on colon cancer by researchers at Case Western Reserve University revealed a molecule on the surface of fusobacteria that enables them to invade colorectal cells. By invading these cells, the molecule switches on the cancer growth genes to stimulate inflammatory responses, which can lead to cancer formation. The new research emphasizes the importance of intervening before cancer genes can turn on. It is critical to schedule examinations early and with highly trained experts to protect your health.
"This new research involving fusobacteria is very promising," says Dr. Mehdizadeh. "However, for now patients should continue to pursue traditional screening methods to ensure that colon cancer is detected early, when treatment is most effective."
Colonoscopies are currently the gold standard in diagnosing colon cancer.
Medical experts recommend that anyone over the age of 50 should get routine colonoscopies to check for colon cancer or polyps that could lead to colon cancer. Patients with a family history of the disease should begin testing earlier. Additionally, individuals suffering from abdominal pain, changes in bowel movement, blood in the stool or unexplained weight loss may want to consider scheduling a colon exam with a specialist.
La Peer Health Systems is an outpatient surgery center in Beverly Hills, founded by doctors and focused on providing excellent patient care alongside the most cutting-edge medical treatments available. With 40 world-renowned physicians in 13 specialties, we offer comprehensive medical treatment that takes patients from consultation to diagnosis, treatment, surgery, and ultimately aftercare. Our 13 medical departments include orthopedics & sports medicine, gastroenterology, head & neck surgery, colorectal & general surgery, podiatry, ophthalmology, pain management, plastics & reconstructive surgery, gynecology, spine surgery, interventional cardiology, bariatric surgery, and anesthesiology. Unlike large hospitals, La Peer's unique structure offers extremely personal care in a safe and controlled environment.
To learn more about the Colonoscopy Center of Excellence, visit http://www.colonoscopyMD.com.