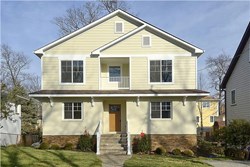 Lorton, VA (PRWEB) October 08, 2013
WISA Solutions is reaching out to all realtors and investors to help them sell their listing for top dollar. For the time being, WISA is offering remodeling deals to all realtors and investors in the Northern Virginia area to help them move properties. The remodeling deal is letting the realtor and investor to pay 50% up front and remaining balance during the settlement payment and or 90 days.
The remodeling deal includes all kinds of work ranging from handyman work to full house remodeling. Whether the property needs a new kitchen or just touch up paint, this deal will cover it. WISA will be giving this deal for kitchen remodeling, bathroom remodeling, basement finishing, flooring, roofing, windows, painting, finishing, siding and all handyman work.
WISA Solutions also has a showroom located in Lorton, VA where the realtors can come by and check out different products and to get inspiration. WISA will also be offering a free design to all realtors and to all of their clients to help them get the most out of their investment. The showroom has over 6 full size kitchens, 7 full size bathrooms and a wide selection of tile and flooring.
Helping realtors sell properties for top dollar and fast is nothing new for WISA Solutions. WISA has been working closely with brokers, realtors and investors all over the Northern Virginia area to help them remodel properties and sell them for the best return on investment. WISA has done properties in Falls Church, Fairfax, Fairfax Station, Burke, Springfield, Annandale, Lorton, Alexandria and Arlington ranging from apartments, to condos to townhouses to single family homes.
The craftsmanship WISA puts into every project is spectacular and is unmatched in the construction industry which in turn helps get the most return on investment.
WISA is so confident that their remodeling will help sell the property that they are allowing the realtor to pay 50% up front and remaining balance during the settlement payment and or 90 days.
WISA business hours are from 8AM-5PM weekdays and 9AM-5PM on Saturdays and by appointment with any time outside of that.