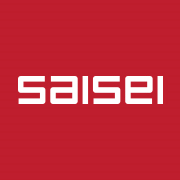 Sunnyvale, CA (PRWEB) February 24, 2014
Saisei, developers of virtual network appliances that incorporate industry leading flow technologies for complete visibility and control of applications, users, locations and quality of experience on IP Networks, today announced that it has closed a $5.6M Series A round of funding. The financing was led by Oxygen Ventures and included participation from several early seed investors.
As part of the round, Larry Kestelman, Founder and Director of Oxygen Ventures, will join the Saisei board of directors. The funds will be used to accelerate product development and the market launch of the company's innovative solutions in North America and Asia Pacific.
"The patented technology that Saisei has developed is truly unique and has the potential to revolutionize the way network operators see and control their networks," said Kestelman. "We are very pleased to be a part of building Saisei into a market leader."
Saisei's patented flow control technologies provide network operators 100% real-time visibility into all network flows at the application and user levels, enable utilization of critical network links up to 95% without congestion, and allow for policy-based control of all network flows to ensure fair usage within service tiers. Based on an SDN-ready REST API, Saisei's software-based solution operates on standard compute devices and is easily integrated into legacy or next generation networks.
"For far too long, network appliances have largely been packet-based and reliant on proprietary hardware", said Bill Beckett, Founder and CEO of Saisei. "Our patented flow technologies enable us to provide complete flow awareness, control and visibility to any network function and empower network managers with unprecedented control over applications, users, locations and quality of experience with software they can deploy on their own server platforms."
About Saisei
Saisei is a developer of flow-based network visibility and control solutions. Our software based solution enables our customers to have unprecedented control of their networks, achieving dramatic savings and accelerated revenue growth. To learn more, visit http://www.saisei.com, follow us @saiseinetworks or http://www.facebook.com/saiseinetworks.