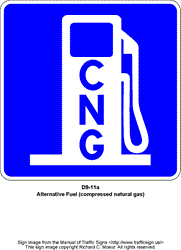 'Veterans are uniquely qualified to fill today's needs in the business world because they bring leadership, integrity, perseverance.' - Mark Clancy, DTCC Managing Director & Chief Information Security Officer
Boca Raton, FL (PRWEB) October 07, 2013
The In View series (855-446-8439) has added new videos to its YouTube channel for its ongoing series about veterans and sustainable energy production. The producers of the series recently wrapped up video shoots about Groendyke Transport, a leading shipping company that recruits military veterans for various roles within the company, and Sevier County Utility District, a public utility that provides customers with natural gas for fueling their homes and vehicles. Headquartered in Enid, Okla., Groendyke ships hazardous and flammable materials in its tanker trucks, requiring drivers to exercise responsible practices and driving patterns and have special skills and qualities. The company's leadership says that military veterans, particularly those who drove trucks in the military, possess the skills and values that the company seeks in employees.
The production team of In View hosted by Larry King (561-279-3550) also has added videos about The Energy Authority (TEA), an organization that represents public-power utilities, and the Depository Trust & Clearing Corporation (DTCC), a company in the banking industry that processes trillions of dollars' worth of securities each year. DTCC's leadership says the integrity, good work ethic and skills that many veterans bring to the workforce have made them valuable assets to many companies and organizations nationwide, especially their own.
The In View series hosted by Larry King, an educational cable television series that airs on the Discovery Channel and other cable outlets across the United States, features informative looks at numerous issues, trends and developments that impact families, businesses and communities nationwide. The In View TV series reviews health stories, medical advances, education stories, environmental stories and much more.