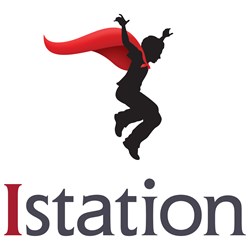 Dallas (PRWEB) October 08, 2013
The South Carolina Department of Education has selected Istation Reading to provide reading instruction for the South Carolina Success Program, a statewide educational initiative that provides all public and open-enrollment charter school students in grades pre-K through 8 with free and unlimited access to computer-adaptive reading lessons in school and at home.
"We are honored to have been selected as the reading provider," said Richard H. Collins, Istation chairman and CEO. "Our curriculum uses state-of-the-art animation and is delivered in a game-like format that students find engaging and exciting."
Using Istation Reading's computer-adaptive interactive reading assessment and research-based intervention program, educators in South Carolina can make more informed instructional decisions. Istation Reading automatically places students into an individualized online curriculum and instruction path, and educators have access to Istation Reading's immediate reporting, which offers recommendations for interventions, teacher-directed lesson plans and support for small-group instruction.
To strengthen the school-to-home connection, the South Carolina Success Program also includes Istation Home, which provides free online access to reading instruction at home. Students can revisit or extend the day's lessons after school. Parents can participate as well with the Parent Portal, an innovative feature that allows parents and guardians to monitor student performance and reinforce instruction. Plus, Ipractice is an additional feature that allows students to revisit activities as well as explore new ones, including Istation's interactive writing program that teaches the six traits of effective writing, Writing Rules!
Istation Reading has proven effective in maximizing students' reading fluency, comprehension and retention. Its computer-based format is interactive, engaging and fun. Its comprehensive library of support materials makes every minute of teaching and learning more effective, and its easy-to-use components work together to provide every student with the individualized instruction he or she needs for continual achievement.
For more information on Istation Reading, go to http://www.istation.com.
About Istation:
Istation is a leading provider of richly animated and interactive computer-adaptive assessments (known as Istation's Indicators of Progress, ISIP™), differentiated computer-delivered intervention programs, teacher resources, Lexile®-leveled online books, instant data reporting, customer support and professional development for pre-K through grade 12 students and educators. Istation's products are standards- and research-based, facilitating response to intervention, personalized and differentiated instruction and progress monitoring. The company's products are delivered via the Internet and Web. Istation's suite of products includes computer-adaptive assessments (ISIP) for reading, Spanish and math and an interactive, differentiated, computerized reading intervention program with interdisciplinary studies and content in the areas of science, social studies and writing. Istation is a subscription-based service currently used by students in 37 states and six countries.
Istation is headquartered in Dallas, Texas. Company information is available at http://www.istation.com or by email at pr(at)istation(dot)com. You may also contact Kevin Sharpe at 972-715-3828 or ksharpe(at)istation(dot)com for more information.