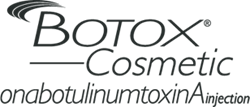 In 2010 the Food and Drug Administration approved BOTOX for use as a migraine treatment.
(PRWEB) October 09, 2013
For the 12% of Americans that suffer from migraines BOTOX could be the answer they've been looking for. In one of their latest publications BotoxJuvedermDoctor.com explains the research that has went into using BOTOX as a migraine treatment and what type of patients are most likely to find relief.
As a physician with years of experience administering BOTOX, BotoxJuvedermDoctor.com's own Dr. Muhammad Mirza has seen the development of the product and how versatile it can be. Patients come to physicians like Dr. Mirza seeking BOTOX for more than just cosmetic purposes. It has been proven effective at reducing pain and spasms in the neck, eye twitching, severe underarm sweating, overactive bladder symptoms and migraines.
The article goes into detail about two different studies that examined over 1,300 patients in Europe and North America as well as how BOTOX is used in migraine cases. "BOTOX has been found to be highly effective at treating chronic migraines," said Dr. Mirza. "However it must be administered properly in order to see results. That requires a physician that is experienced in more than just the cosmetic applications of BOTOX."
In 2010 the Food and Drug Administration approved BOTOX for use as a migraine treatment in adults. It was approved and found to be safe to use as a treatment for wrinkles between the eyebrows in 2002. More recently the prescription drug was approved to be used in the correction of lateral canthal lines also known as crows feet.
To learn more about BOTOX and its benefits in migraine treatment, please visit: BotoxJuvedermDoctor.com.
About Botox & Juvederm Doctor
Founder Dr. Muhammad Mirza established Botox & Juvederm Doctor in 2013 to meet the growing needs of patients in New York and New Jersey that are looking for a discreet, professional provider of Botox and Juvederm treatments. With a client-first focus, all services are designed to be as safe, convenient and affordable as possible.
Botox & Juvederm Doctor is a subsidiary of Allied Medical & Diagnostic Services LLC, creators of eVivite.com and LatisseDoctor.com.