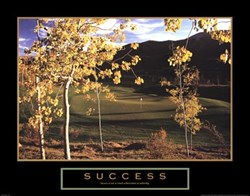 Delray Beach, FL (PRWEB) October 10, 2013
PosterNation.com recently added new inspirational posters to its inventory for offices. The new products feature quotes and themes, such as leadership, courage, determination and teamwork, which inspire and motivate employees.
Other artwork available on PosterNation.com helps create a productive work environment. Decorating with orange and yellow not only brightens up a space, but the colors may have therapeutic effects. The color orange promotes sociability and optimism, which are two great attributes for a sales-oriented business. Yellow is a joyful color that may help focus the mind, fuel the imagination and improve productivity. Choose from among thousands of posters -- many of them newly added to the website -- with orange or yellow as the dominant colors.
Vanessa Smith, marketing director at PosterNation.com, said, "We are proud to offer art prints and posters for any type of business. Our motivational art prints are great for office settings and the food and wine prints work perfectly for restaurants. PosterNation.com has beautiful landscape and Asian-inspired art to create a relaxing ambiance in yoga studios or spas."
PosterNation.com also provides its customers with top-quality framing services. Customize any art prints for a business by choosing from among the different cropping, matting, moulding and glazing options available. All art prints are framed in the United States using high-quality materials.
About PosterNation.com
PosterNation.com offers thousands of high-quality framed art prints and posters featuring themes that include: sports, movies, music, pets, animals, travel, motivational topics, hot people, vintage celebrities and more. The frame shop allows customers to customize their purchase by selecting the cropping, matting, framing and glazing for a framed art print or poster. Please visit http://www.PosterNation.com for more information.