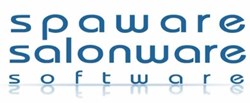 New York, NY (PRWEB) October 07, 2013
Among the latest developments in spa management solutions is a new system from SS that not only addresses and improves upon the errors and functions lacking in previous models, but also increases the overall functionality and productivity needed in proper business management. This innovative and revolutionary salon software will be beneficial to business owners internationally due to its new hair salon appointment booking and simplified modules. Owners and managers will now have the capability to easily assign and reassign employees to appointments with one click of the mouse or one touch of the screen. If a client is unable to make their scheduled time or an employee calls in sick, clientele can easily be reassigned. Tasks can easily be distributed to each employee with a matchless and sophisticated organization that will serve any business well.
Hair salon appointment booking has been a vital aspect of the industry since its inception. Rather than manually distributing different clients to employees and sorting out who's doing what on any given day, systems from SS takes all difficulty out of the organizational process with its simplified functionality and efficiency. With this ground-breaking software, spa owners will not have to constantly worry about substitutes and employees on standby because the system automatically finds available employees to cover each appointment. This kind of advancement in spa management solutions introduces a definite peace of mind to business owners and managers, something they aren't always allowed in their particular field.
Among the improvements and abilities of the salon software that SS has developed are organizational features that make it easier than ever to locate and assign employees to tasks and clientele. Unlike many other companies that sell each feature separately, SSincludes all hair salon appointment booking software in one convenient package in order to reduce the amount of money that business owners are forced to spend on spa management solutions. In addition, the unique and adaptable system from SS will be a welcome addition to any company, since its simplicity and ease will no doubt make for a more organized and efficient environment; ideally suited for their clients' relaxing day. For more information about their systems, visit http://www.salonspaware.com.