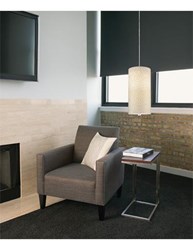 Judges were impressed by the 2013 Lighting for Tomorrow design competition entries, especially by the increasing variety of LED retrofit products.
Chicago, Ill. (PRWEB) October 08, 2013
According to lightingfortomorrow.com, this year's competition sought lighting control devices, solid state lighting (SSL) fixtures, indoor and outdoor light emitting diode (LED) light fixtures, replacement lamps, retrofit kits and for the first time, organic light emitting diode (OLED) lighting fixtures – the 2013 judging panel reviewed a total of 123 products including 70 LED indoor fixtures, 8 LED outdoor fixtures, 26 LED lamps, 9 LED retrofit kits, 7 lighting control devices and 3 OLED fixtures.
"Judges were impressed by the 2013 Lighting for Tomorrow design competition entries, especially by the increasing variety of LED retrofit products, the range of entries designed to replace familiar household bulbs, and the high performing LED retrofit kits for existing ceiling fixtures," according to a recent press release from lightingfortomorrow.com. "The lighting control winners proved to be 'smarter' than ever before, displaying features such as self-calibration and interfaces with personal communication devices."
Of the LED fixture submissions, the judges selected five winners:

Legrand won for its Adorne Under-Cabinet Lighting System and won an Innovation Award from judges to "recognize the inventive, holistic system approach embodied in the product."
Juno Lighting Group won for its Juno Art LED Trac Fixture; the Trac fixture features a slim profile and uses one-fifth of the energy and is standard-dimming compatible.
LITON Lighting received an award for its 2-inch Mini-Arc Recessed LED Downlight; the Mini-Arc comes in a variety of trim styles, finishes, beam spreads and wattages to reach desired look and lumen output.
Philips Consumer Luminaires won for it LED Pendant Holder; the Philips Forecast A la Carte LED pendant holder provides a customizable energy-efficient decorative lighting solution and fits the company's line voltage pendant holder glass options.
Samjin Lnd Co., Ltd for its Circular Ceiling Light; the Circular Ceiling Light's color temperature can be adjusted from 2700K to 5000K based on the time of day and seasonal circumstances as well as a dimming function.
In the retrofit kit category, the two winners:
Evolution Lighting LLC for its Zoom Retrofit
Nesora Light Technologies for its Integra LED Disc, also receiving the Innovation Award in "acknowledgement of the product's impressive output and distribution of light."
Within the LED replacement lamp category, the judges selected two winners:
LEDnovation for its Bright for Life BR30 LED Lamp
SWITCH Lighting for its SWITCH infinia 60 LED A-Lamp
The judges within the LED replacement category also gave honorable mention to Illumination Machines for its AtriaLight and noteworthy recognition to Acuity Brands for its Acculamp Dimmable PAR38.
Lutron Electronics Co., Inc. won in the controls category, taking both the win and the noteworthy award for its Maestro Occupancy Sensor CL and Hi-Lume A-Series LED Driver. And within the last category of OLED lighting fixtures, Modern Forms: a WAC Lighting Company won for the Vela Chandelier.
The judges made their decisions based on the products functionality, ease of installation and use, innovation and ability to work with other systems and existing luminaires. According to lightingfortomorrow.com, winners will be showcased in awards brochures that highlight the winners and the winning products and companies will be features in journal articles and trade show exhibits throughout the coming year.