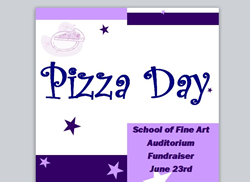 Organizing a charitable event can be an event in itself.
(PRWEB) October 07, 2013
The 2013 holiday season is rapidly approaching. The holidays not only represent a time of gift buying and giving, but also a time of giving back.
With this in mind, an online leader in helpful templates and spreadsheets has unveiled a special fundraiser flyer template and volunteer sign-up sheet in advance of the forthcoming holiday season.
"Helping the less fortunate is one of the hallmarks of the holiday season," said Template Haven spokeswoman Mary Flynn. "Organizing a charitable event can be an event in itself. That's why we have released these special templates to help streamline the process."
The fundraiser flyer template and the volunteer sign-up sheet are just two of the dozens of Microsoft templates available on the site. With Halloween just around the corner, party planners can make use of the specially-designed "Trick or Treat" template. For Thanksgiving, there are special Thanksgiving dinner invitations.
For those looking to get a jump on Christmas, there are holiday address labels, photo cards, recipe cards, gift coupons and much more. All holiday templates available at TemplateHaven.com are instantly downloadable and completely complimentary.
"The holiday season can also be a very expensive time of the year," said Flynn. "That's why there's never any charge for anything available on our site."
The fundraiser flyer template can be customized to perfectly suit an event. The same goes for the volunteer sign-up sheet, which comes in the form of an easy-to-use Microsoft Word document. A charitable function can also be completely mapped out with the use of the Microsoft Excel fundraiser template, which calculates all the expenses associated with the event automatically.
For the fundraiser flyer template, the volunteer sign-up sheet, and for hundreds of other useful templates and spreadsheets, please visit TemplateHaven.com.