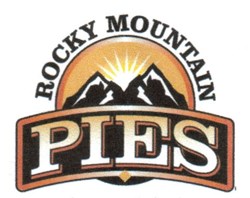 Salt Lake City, Utah (PRWEB) October 07, 2013
Many Americans can't think of the pumpkin flavors without thinking of the holiday season, and many refuse to imagine the holidays without a traditional pumpkin treat. The holiday season is synonymous with tradition and, for many, tradition means a fresh and flavorful pumpkin spiced dessert. For years, the RMP suppliers for fruit pies and other frozen desserts have offered their customers a convenient option for their holiday pumpkin pastries. This year, however, the pie manufacturers are releasing an innovative twist on the long time classic: the new Pumpkin Streusel flavor. Topped with tasty cinammon-spiced crumbs, the new flavor has been announced and will be on the shelves just in time for ambitious holiday event planners to pick up and serve to their family and friends this season. Available as a bake and serve option, this pastry comes with convenient, easy-to-use instructions.
Treats from RMP have been well-received wherever they are sold. With both thaw and serve and easy bake and serve options, the convenience of RMP frozen desserts have arguably been one of the most important factors in their growth in popularity and success. Over-burdened hosts and hostesses in particular sing the praises of RMP suppliers for fruit pies during the holiday seasons. The convenient premade pastries take a huge responsibility off the shoulders of overwhelmed party planners' shoulders. A customer simply needs to purchase their desired pastries and follow the instructions, whether that be to bake the dessert or only to thaw it. They are then ready to feed their guests a quality and tasty treat with almost no effort required on their part.
RMP's professional baking team doesn't sacrifice quality to achieve convenience. Each of their frozen desserts is baked from scratch before it is packaged and prepped for shipping and selling. RMP executives and customers alike claim that this homemade taste and texture permeates through every bite of each flavor. Because they have spent so many years as paramount suppliers for fruit pies, RMP executives have established business relationships with respected and noteworthy fruit farms. It is this relationship that allows RMP to obtain the highest quality produce for their pastries. .
The new Pumpkin Streusel flavor continues the RMP pie manufacturers' traditions of both convenience and excellence, while keeping things interesting by putting a new spin on the old flavor. This update to the seasonal classic is topped with cinnamon-sprinkled crumbs that add a bit of crunch the smooth-tasting treat. With added spices and a lighter, fluffier texture that melts in the mouth, this dessert is sure to be a crowd pleaser this upcoming holiday season. RMP has an already long list of seasonal pastries ready for the holidays, and the Pumpkin Streusel flavor is sure to complement each of them. To learn more about other seasonal offers from RMP, visit http://www.rockymountainpies.com.