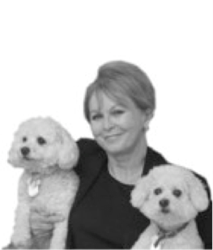 Sarasota, FL (PRWEB) October 08, 2013
Haute Living Real Estate Network will feature Sylvia Babineau as a preferred real estate professional. This unique circle of leading real estate agents presents opulent estates and extravagant properties to the affluent buyers and homeowners looking to purchase the foremost residential listings. Featuring properties with over-the-top amenities in the most exclusive locations, members of the Haute Living Real Estate Network ensure that readers are exposed to the finest that the market has to offer.
About Haute Living Real Estate Network
The Real Estate media partner of Haute Living specializes in selecting top real estate professionals, thus creating the most prominent directory for exceptional listings. The network website is an online destination for all real estate related news, which features daily blog posts that provide up-to-date information on affluent markets and real estate developments. Access all of this information and more by visiting http://www.hauteresidence.com/
About Sylvia Babineau
Sylvia Babineau has been selling real estate for over 40 years. Highly energetic and competitive, she was a powerhouse in sales from the day she was licensed, selling 84 properties in her first 9 months in the business. That set the tone for an amazing real estate career as an agent and later as a Re/Max Broker-Owner. She won numerous awards as a salesperson and as a Broker, as well as being President of her Real Estate Board. Sylvia owned one of the largest and highest producing Re/Max offices in Canada and motivated her agents to become some of Re/Max's top producers in the system. Then she bought and developed the Re/Max Northeast Ohio territory. Her agent recruiting skills were unsurpassed, which was invaluable for selling franchises and recruiting salespeople in Northeast Ohio. In 1996 Sylvia relocated to Sarasota. After familiarizing herself with the Sarasota market, she rose to the upper echelon of realtors in the luxury marketplace.
To date Sylvia has broken many sales records including selling 34 exclusive residences in The Orchid Beach Club on Lido Key and 32 preconstruction properties at 1350 Main Street, along with numerous properties in her marketing area. Sylvia Babineau is currently the Broker-owner of My Realty Company, a high-sales volume boutique company located on world-famous St. Armands Circle. Sylvia still loves selling real estate-her knowledge and experience make the sales process easy and enjoyable. Sylvia has consistently listed and sold multi-million dollar properties in and around Sarasota, with her Gulf and Bay front properties on Longboat Key, Lido Key, Bird Key, Siesta Key and Casey Key, Harbor Acres, downtown Sarasota, and in exclusive golf course communities. Her Knowledge and experience combined with her superior negotiating skills elevate her above the crowd, and her many clients from around the world are convinced that she is the best Realtor in the business.
To Learn More: Visit Sylvia Babineau's HLRN profile and website.