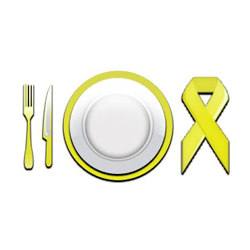 West Palm Beach, Florida (PRWEB) October 08, 2013
Charitydine.com, an industry leader in connecting restaurants and patrons for the benefit of charity has established a strong presence in Northern Palm Beach County, Florida. Primary examples of Charitydine.com's restaurant partners are the high profile Zagat Rated Waterway Café in Palm Beach Gardens, managed by Rich Gagliardi and Frigates, managed by Stu Koch, that both cater to many of the website's affluent clientele. Charitydine.com, as part of a routine survey, has received great feedback about these restaurants from its membership, many of whom have come to the website by virtue of its charity partners sending emails to their many philanthropic contributors.
Customers are motivated to spend their money at these locations after purchasing 60% off dining certificates from Charitydine.com. Unlike Groupon and Livingsocial, Charitydine.com protects its restaurant partners with minimum purchase and gratuity requirements, which is why their program has been widely accepted by south Florida restaurants and soon launching in Philadelphia.
"Thank you Charitydine.com for sending my friends and family to Waterway and Frigates! We all love dining on the water and were encouraged to go to these places with your certificates. Living in the area, we always drove by these restaurants and now we love driving to them! Thanks again" said Natalie S, Jupiter, FL.
Other restaurants that Charitydine.com partners with in the area are The Bistro, Paris in Town Le Bistro, Sushi Jo, Chowder Heads and many more. Zagat Rated Sushi Jo, is widely recognized as Palm Beach County's best sushi restaurant and owned by Scott Guerrieri. Zagat Rated, The Bistro is a very high end eatery managed by Declan Hoctor. Also Zagat Rated and managed by Michelle Baron, is Paris in Town Le Bistro and quite popular with Charity Diners. Chowder Heads is a more recent addition to Charitydine.com, managed by Ed Wells and has received nice reviews from the website's members. These restaurants are just six of the 200 dining spots offered by
Charitydine.com in south Florida, that directly benefit charitable foundations.
Executive Director of Peggy Adams Animal Rescue League Rich Anderson is a beneficiary of the group of Charity Dine. "We are extremely diligent when approached with a fundraising or cause marketing opportunity," said Mr. Anderson. "Because of the League's strong brand awareness in the community we are presented with these opportunities almost daily. Our partnership with Charitydine.com has been one of the most beneficial promotional programs we've ever entered into…easy, seamless, and completely transparent. CharityDine is truly a win-win-win program for the animals, for the socially conscious public, and for participating restaurants."
For more information go to http://www.charitydine.com.