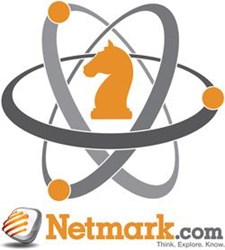 Idaho Falls, ID (PRWEB) October 08, 2013
Netmark's landmark correlation study of ranking factors is being updated to reflect the major algorithm update which rolled out on Friday, October 4th. Netmark responded to this information by reinitiating data mining to determine what ranking factors which had correlated to high positions before the update will continue to be relevant in the wake of the new algorithm update.
Netmark is an internet marketing agency located in Idaho Falls, Idaho and is most known for the successes they bring to their clients and the awards they have received from the independent internet marketing agency reviewer, topseos.com. Netmark is more than an internet marketing agency, however, they work together with both clients and with other marketing agencies to help refine internet marketing to make more profitable campaigns and attain greater successes. One of Netmark's most notable achievements is the publication of a series of market studies which point to the correlations in ranking factors and websites. With the new algorithm update Netmark realized that their data, which was published first in July is now outdated. With this in mind, they have already launched a market research to recalibrate their study and to stay abreast and current on broadcasting the most important and relevant ranking factors for their clients.
The search engine algorithm, named "Penguin 5 with the 2.1 Spam-Filtering Algorithm" went live over the weekend and began rolling out over the internet. It is another continuing update to search engine ranking algorithms that seeks to redefine the parameters that rank websites. The target of the algorithm update is to remove spam content from the search engine results, just as the name implies. It is also geared at reevaluated links and backlinks. Links and backlinks are important as they serve as endorsements in the search engine algorithms and have, over the course of the last decade and more, become increasingly more and more popular and important. With that in mind, search engines take steps to ensure that companies and websites are not trying to abuse the algorithm and gain unfair advantages of the code.
Netmark works together with their clients to garner the best results and achieve marketing goals. Combining Netmark's integrity with the search engines' desires to provide a spam-free and competitive search engine results paves the way for most companies to be profitable in their marketing endeavors. Netmark continues to grow and is an ever-increasingly important voice in the internet marketing industry.