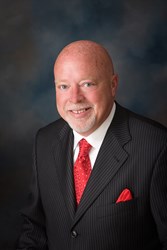 O'Fallon, Illinois (PRWEB) October 09, 2013
Corcoran Consulting & Coaching is proud to announce that nine current and past clients are on the "A" list of the top 50 Asian Real Estate Association of America (AREAA) agents in the country.
"We are so proud of our nine clients who are being honored by making this very prestigious list of Asian real estate professionals," said Bob Corcoran, Founder of Corcoran Consulting & Coaching.
Corcoran clients who made the list include:
By Volume: (Total Dollar Value of Homes Sold)
Trish Nash
Jack Tyrrell
Peter Park
Teresa Ryan
Mital Amin
Andrew Lee
Sandi Bauman
By Sides (Total Transactions Completed)
Teresa Ryan
Trish Nash
Mital Amin
Sandi Bauman
Andrew Lee
Stephany Oliveros
Peter Park
Jill Rand
Corcoran is one of the industries' leading consultants and coaches whose clients include 52 of the Top 250 real estate professionals in the country according to the Wall Street Journal and REAL Trends.
About AREAA
AREAA's membership represents a broad array of real estate, mortgage and housing-related professionals that serve the diverse Asian American market. AREAA is the only trade association dedicated to representing the interests of the Asian real estate market nationwide. For more information, go to http://www.areaa.org.
About Corcoran Consulting & Coaching
Corcoran Consulting & Coaching is an international consulting and coaching company that specializes in performance coaching and the implementation of sound business systems into the broker or agent's existing practice. Corcoran Consulting provides personalized coaching and implementation of business systems to help top-level REALTORS nationwide meet and exceed their goals. Corcoran Consulting is headed by Bob Corcoran; a nationally recognized leader, speaker and author in the residential real estate and commercial marketplace.
To find out more about Corcoran Consulting & Coaching, call 1-800-957-8353 or visit us at http://www.CorcoranCoaching.com.