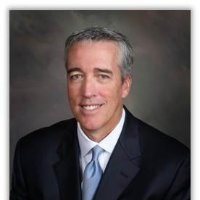 By integrating functional silos – strategic, tactical and operational – into a cohesive methodology, the entire process can be optimized
Atlanta, GA (PRWEB) October 08, 2013
ORTEC and Tools Group announce a new approach to optimizing supply chains in a webinar:
TOPIC: "Predictive Replenishment – The New Paradigm"
DATE: October 9, 2013
TIME: 2:00:00 PM (EST)
MODERATOR: Kara Romanow, Executive Editor, CGT
PANELISTS: Pat Smith, VP of NA, ToolsGroup
Bobby Miller, Global CPG Strategist, ORTEC
REGISTER: http://consumergoods.edgl.com/web-events/A-New-Predictive-Replenishment-Paradigm---Integrating-Strategic,-Tactical,-and-Operational-Planning-88032
Leading Consumer Goods companies are adopting "Predictive Replenishment" which generates value by integrating strategic, tactical and operational processes. This supply chain planning approach encompasses three functional areas:

Strategic - Supply Chain Network Design that continuously adapts and links products flows to downstream processes
Tactical - Demand Management and Inventory Optimization that predicts customer requirements based on demand and POS data
Operational - Order Management and Transportation Planning that can create perfect orders and shipments
Each of these functions contributes to overall supply chain planning and optimization. However, they are often disparate, with little to no visibility from one function to another. Leading consumer goods companies are boosting business performance by linking these individual, functional silos into a single cohesive methodology. By doing this, they are maximizing supply chain processes and uniquely positioning their business to manage and improve "total cost to serve."
Creating Opportunity from the Top Supply Chain Obstacles
A 2012 Gartner survey of supply chain executives indicates the discontinuity within the optimization and planning processes. It also highlights the opportunity to link these processes to achieve and sustain a new level of supply chain and business value creation. What do companies say is their top obstacle to achieving their supply chain goals? According to the Gartner survey the top four obstacles are: 1. Forecast accuracy and demand variability, 2. Inability to coordinate and synchronize end-to-end Supply Chain processes, 3. Lack of visibility across the Supply Chain, and, 4. Supply Chain network complexity.
"By integrating functional silos – strategic, tactical and operational – into a cohesive methodology, the entire process can be optimized," stated Jeff Wilson, President of ORTEC. "We refer to this type of optimization as Predictive Replenishment. The Predictive Replenishment methodology takes into account business goals, constraints and capabilities resulting in a sustainable approach to improving business performance. ORTEC has helped many customers with this convergence of planning and execution, delivering outstanding results."
About ORTEC
ORTEC is one of the largest providers of advanced planning and optimization solutions and services. ORTEC's products and services result in optimized fleet routing and dispatch, vehicle and pallet loading, workforce scheduling, delivery forecasting, logistics network planning and warehouse control. ORTEC offers stand-alone, custom-made and SAP® certified and embedded solutions, supported by strategic partnerships. ORTEC has over 1,750 customers worldwide, 700 employees and offices in Europe, North America, South America and the Pacific Region.
About Tools Group:
ToolsGroup (http://www.toolsgroup.com) is a global provider of Powerfully Simple supply chain planning and predictive demand analytics software. Our customers overcome volatile demand and challenging supply chains to generate accurate forecasts and outstanding customer-service levels with less global inventory. Reliable behind-the screen technology and scalable statistical models enable highly intelligent data-driven decision making, combined with ease-of-use. ToolsGroup's solutions span key supply
chain planning areas such as Demand Forecasting and Collaboration, S&OP, Demand Sensing, Promotion Forecasting and Multi-Echelon Inventory Optimization.