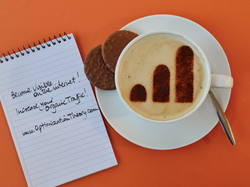 New York, NY (PRWEB) October 08, 2013
Jourdan Rombough of Revision Three, LLC is proud to announce the launching of its new resource-oriented blog: OptimizationTheory.com. The website features a wide collection of online resources about Search Engine Optimization.
Optimization Theory is a resource website that was created to provide the SEO community with comprehensive information and articles on optimizing websites for an improved Web presence. It is geared towards providing people with the basic knowledge, understanding, and techniques on SEO to help them understand how to rank high in Google and other search engines and to improve web traffic. Optimization Theory is a Search Engine Optimization Blog that aims to teach SEO in a nutshell to ordinary readers who wish to know more about search marketing and SEO.
The website also caters to providing SEO experts with fresh news and information on the latest developments and updates in the world of search marketing and SEO. Optimization Theory also serves as an online gateway for experts to learn SEO theories about search engine algorithms and SEO Best Practices.
Aside from providing SEO resources, Optimization Theory also features a SEO Consulting section where readers can gain an in-depth knowledge on SEO through seeking professional advice and consultation services on how to improve Web visibility and traffic.
About Jourdan Rombough and Revision Three, LLC.
Jourdan Rombough is the founder and CEO of Revision Three, LLC., a company that is committed to offering quality professional Internet marketing services geared towards providing website owners with consultation services on improving Web Visibility, Online Reputation Management, and Web Design services.
He is also holds a corporate job as a Product and SEO Manager where he implements overall SEO strategies and techniques to maintain the quality of the website and increase organic traffic.