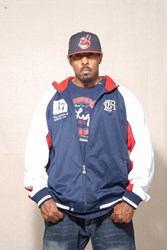 Vallejo, CA (PRWEB) October 09, 2013
Bay Area rapper, Celly Cel, blazed on the scene in the late 90s with hip-hop legend, E-40. His underground success was a key factor in helping Sick Wid It Records ink a major deal with Jive. His album Killa Kali reached # 4 on Billboard Top 100 R&B charts & #26 on Billboard Top 200, solidifying his place in the rap game.
Celly Cel is back with his new album, MORPHINE, in stores & online now featuring Daz Dillinger, Trae Tha Truth, E-40, 2Pac's Outlawz, Z-RO, Brotha Lynch Hung, Mitchy Slick, Yukmouth, Mistah Fab, WC, LoveRance, Clyde Carson, Bad Lucc & more… Daz, the top producer alongside Dr. Dre from the legendary Deathrow Records, produced the track he's featured on for Celly's new album.
"MORPHINE is the painkiller," said Celly Cel when asked about the concept of his new album. "Just put this cd in and get away from all the trials & tribulations we deal with on a daily basis. No matter what you goin' through; good music has always been the best way to ease the pain!"
The new single and video "After This" is being serviced to radio and video stations nationwide now. Celly Cel is on tour to promote the new release making stops in Denver, Utah, Oregon, Washington, Arizona and Missouri first, with many more stops to come. When asked about the tour, Celly said, "Be on the lookout! Comin' to a city near you soon. I'm ready to rock!"
Celly Cel rose to fame with the smash hit "It's Goin' Down." His music is featured in the movies "Dangerous Ground" starring Ice Cube & Ving Rhames, and "LA Without A Map" starring Johnny Depp. He has a song featured in the video game NBA 2K7, and performed in an MTV Super Bowl Special with Busta Rhymes, Method Man, Donnell Jones and numerous artists and NFL Players.
Morphine on iTunes: Click Here
For more information on this artist, please visit: Official Website or @Real_cellycel.
INTERVIEWS OR ANY OTHER INQUIRIES, CONTACT: mo(dot)money(dot)mgmt(at)gmail(dot)com.