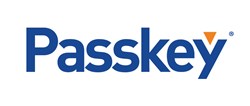 Not only does GroupMAX ensure greater pickup for meeting planners, but it delivers sophisticated reporting, communication and marketing tools that today's events demand.
Las Vegas, NV (PRWEB) October 08, 2013
In a strategic move to provide the highest service levels to its meeting planners and guests, Caesars Entertainment (NASDAQ:CZR) has deployed Passkey's award-winning GroupMAX hotel booking technology at all of its Las Vegas hotels.
Two years after the initial implementation of GroupMAX at its flagship Caesars Palace property, Caesars is now rolling the technology out across its seven other Las Vegas hotels: Bally's Las Vegas, Flamingo Las Vegas, Harrah's Las Vegas, Paris Las Vegas, Planet Hollywood Resort & Casino, The Quad Resort & Casino and Rio All Suite Hotel & Casino.
The decision to deploy GroupMAX across the enterprise was based on the tremendous success experienced at Caesars Palace, and is intended to create a major shift in overall event performance at the remaining hotel properties.
Caesars management recognized that an enterprise-wide ability for meeting planners to have a tailored online booking experience for their events, while delivering greater room block pickup, multiple guest booking options and live event tracking are all essential factors for optimizing a major revenue component of their business.
"Passkey has enabled us to provide better service to our meeting and event customers while increasing internet reservation utilization by attendees. Additionally, as a business partner, Passkey has proven to be both responsive and flexible in meeting our business needs," remarks Mary Ann Dennis, senior vice president of teleservices for Caesars Entertainment.
Planners using the system have reported, on average, a 30% increase in room block pickup. In addition, with GroupMAX's two-way direct connectivity with Caesars' internal reservations system, individual users are able to purchase options like room upgrades, extended stays and other hotel services and amenities.
"These benefits are monumental, and now planners at all of our Las Vegas properties can maximize results with this cutting edge technology," comments Caesars Entertainment senior vice president Michael Massari. "Not only does GroupMAX ensure greater pickup for meeting planners, but it delivers sophisticated reporting, communication and marketing tools that today's events demand."
"Caesars Entertainment is doing everything right with the technology," states Greg Pesik, president and CEO of Passkey. "They've integrated GroupMAX into a group management discipline and now both their clients and their top lines are seeing the benefits."
About Caesars Entertainment Corporation Meetings and Events
As the world's most geographically diversified casino-entertainment company, Caesars Entertainment offers meeting and event planners one dedicated team, united nationwide, committed to providing the most successful meeting experiences possible. With one call or email, planners have access to nearly 40 properties in 20 unique destinations, with 1.5 million square feet of meeting space and more than 42,000 guest rooms. Mix and match properties and venues within a destination under a single contract and minimum. Enjoy elite perks and privileges with the exclusive Meeting Diamond program. Reward yourself with Total Rewards Meetings & Events. Be environmentally responsible and feel good knowing that you're working with an organization with an extensive commitment to environmental stewardship. For more information, visit http://www.cetmeetings.com.
About Passkey International, Inc.
Passkey (http://www.passkey.com) is the travel industry's leading hotel booking technology for meetings and events. The Company's cloud-based platform, GroupMAX, is used by thousands of hotels, destinations and meeting planners worldwide to manage the hotel accommodation process for events of every size. At the heart of GroupMAX is the ability for group guests to book their hotel rooms online in event-specific booking websites while enjoying multiple stay and upgrade options. With offices in the US, UK, Hong Kong and Singapore, the Passkey global network now includes over 90% of major US and UK Convention and Visitors Bureaus, as well as a wide range of hotels, casinos, resorts, meeting planners, corporations and meeting management companies.