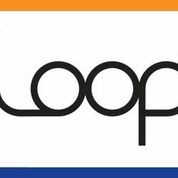 "We are delighted to be introducing Loop™, the most accepted mobile wallet solution in the world, at Money2020," said Will Graylin, founder and CEO of Loop. "We look forward to presenting our cool new platform at this event."
Woburn, MA (PRWEB) October 08, 2013
Loop introduced its revolutionary suite of mobile solutions today at the Money2020 meeting at Launchpad Kiosk 68.
The world's first and only mWallet solution and smartphone accessory, Loop is built on a platform that enables the hundreds of millions of consumers in the U.S. to securely load all their cards on their smartphones and use their payment cards at tens of millions of merchant locations worldwide. Loop also enables merchants to easily promote actionable deals and offers to their customers' mobile device, without heavy integration or cost.
Loop's patent pending platform includes mobile peripherals, apps, and cloud-based services to facilitate truly innovative next generation commerce. Loop will be a mobile wallet solution that helps consumers get deals while providing merchants, acquirers and issuers the ability to reach their customers with their offers and promotions. The key components of the Loop solutions suite include:

LoopWallet™ is a mobile wallet app for consumers to easily load all their cards into a secure memory accessed by their smartphones; credit, debit, gift, loyalty, ID and membership cards. Mag stripe card data can be stored into a secure Loop chip inside a Loop™ Fob or Loop ChargeCase accessory; the chip will eventually be embedded into phones. Through its patent pending Magnetic Secure Transmission (MST) technology, the card data can be transmitted to existing POS terminals today without any hardware or software change. LoopWallet is also a container and delivery mechanism for Merchants and issuers to promote and interact with their customers using LoopPromote.
LoopPromote™ offers a turnkey mobile marketing tool for merchants to build and deliver special offers to mobile users and to easily interact with customers through their smartphones.
"We are delighted to be introducing Loop™, the most accepted mobile wallet solution in the world, at Money2020," said Will Graylin, founder and CEO of Loop. "We look forward to presenting our cool new platform at this event."
Loop™, led by mobile commerce innovator Will Wang Graylin and payment point of sale (POS) pioneer George Wallner, will offer consumers an easy way to store any of their own cards in their own secure mobile container, and use these electronic cards to pay or redeem loyalty at the places they shop at every day. Loop's platform also enables merchants with a full-service, cost-effective mCommerce marketing and payment platform to easily deliver promotions and loyalty offers to their valued customers. The platform will allow merchants to promote and sell to both Internet and mobile consumers while enabling them to pay from their mobile wallet virtually everywhere.