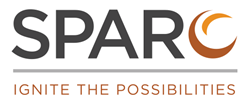 SPARC's mission is to develop innovative technology that improves businesses, and we're thrilled to be working with Vertical Holdings to do just that.
Charleston, SC (PRWEB) October 08, 2013
SPARC and Vertical Holdings, LLC announced today a collaboration to develop business compliance, task management, and productivity software for the healthcare, real estate, education, manufacturing, and other markets. Vertical Holdings will launch a series of standalone applications, including PCMH Assure, OpsAssure, and Wellness Assure, which are powered by an innovative checklist engine being developed at SPARC.
Vertical Holdings brings its years of experience in the healthcare industry, and army of subject matter experts, to the design and development of these applications. It's this strong healthcare foundation that fuels the groundbreaking checklist methodology that promises to bring new levels of efficiency, compliance, and productivity to medical offices and other industries around the world.
"The entire team at Vertical Holdings is passionate about business compliance and efficiency, so it made sense to partner with SPARC, who is equally as passionate about technology," said Herbert L. Drayton III, CEO of Vertical Holdings. "We believe that technology can solve problems and improve business operations, especially in the healthcare industry which is seeing unprecedented growth and demand for efficiencies."
SPARC will provide the development resources to bring the applications to market, along with sales, marketing, and creative support. The partnership reflects SPARC's "Idea to Market" methodology that encourages collaboration at every step in the process.
"SPARC's mission is to develop innovative technology that improves businesses, and we're thrilled to be working with Vertical Holdings to do just that," said Eric Bowman, CEO of SPARC. "These apps are going to change the healthcare industry, and bring new levels of compliance and efficiency at every level."
Vertical Holdings will be launch its first app, PCMH Assure, in October 2013, with others following shortly after. Visit pcmhassure.com to learn more and sign-up for the app.
Visit verticalholdings.net to find out more about compliance and efficiency technology.
About SPARC
SPARC is a software product development company creating engaging, forward-thinking technology while keeping team members, customers, partners, and the community at the core of everything they do. With offices in Charleston, South Carolina and Washington, D.C., SPARC provides software development services for the government and commercial sectors, and develops commercial software products for the executive leadership, human resources, energy management, big data analytics, and mobile markets. In 2013, SPARC was ranked by Inc. 500 as the 14th fastest-growing private company in the U.S. Come by for a tour and see SPARC's award-winning culture for yourself, or learn more at sparcedge.com.
About Vertical Holdings, LLC
Vertical Holdings, LLC offers a clear and common sense approach to helping entrepreneurs bring their ideas to life, and provides technology and operations expertise to help entrepreneurs achieve personal and professional success. Learn more at verticalholdings.net.