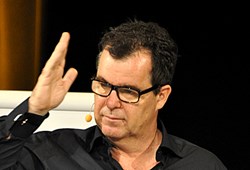 Bargains are created because you don't simply get it by just dropping the price. It's with flexible payment terms that bargains are made and where the profits are for sellers.
(PRWEB) October 09, 2013
Having mentored over 30,000 people to help them achieve their property investment goals, Rick Otton reaches out to first home buyers across Australia to introduce techniques on how to make truly affordable housing deals.
The latest Housing Affordability Sentiment Index (HASI) from RealEstate.com.au revealed that 46 percent of people looking for a property for sale are first home buyers, because of dropping household expenses and debt, as well as rising household savings.
A report from Australian Property Investor on 23 September 2013 published the results of HASI and declared that the increase of Gen Y home buyers is driving positive sentiment towards housing affordability in the country.
"Affordability of houses has been a big obstacle for first home owners for many years, and it is good to hear that they are now starting to overcome this big problem. However, before they start picking up 'affordable' properties they must be aware that some bargain deals are better than others," according to Mr. Otton in a recent interview.
"First timers usually hire real estate agents so they can find a property for sale at an affordable or bargain price, but the truth is that bargains are created they are not found," according to Mr. Otton.
"Bargains are created because you don't simply get it by just dropping the price. It's with flexible payment terms that bargains are made and where the profits are for sellers," he explained.
"Look at it this way, if a seller agrees to sell a house, originally priced at $600,000, for $500,000 you still need to apply for a new home loan with the bank, which usually grants a 30 year mortgage at 7 percent interest rate. If you add up the total cost of the house and the interest rate, the buyer ends up paying 3 times the price of the property. That's not the true affordability that home buyers want," Mr. Otton said.
"So instead of following the traditional process, first home buyers can turn to creative real estate strategies to create true bargain deals on property for sale. With the help of these solutions, first home buyers can easily buy their first real estate Australia without paying a large amount of deposit or even apply for a new home loan," he added.
You can learn more about creative real estate strategies if you register for a "Power Property Profits Pack" now at http://www.howtobuyahouseforadollar.com/.
About Rick Otton
For over 23 years property millionaire Rick Otton has built an impressive real estate portfolio using innovative strategies that he has developed - strategies in which transactions are made without the need for traditional bank-type loans. He constantly refines his techniques as he buys and sells properties through his We Buy Houses business which operates in Australia, New Zealand and the UK.
A gifted speaker and educator, Mr Otton conducts regular one-day free seminars across Australia, which build on the the concepts he shares in his 2012 book 'How To Buy A House For A Dollar', voted by Money Magazine and Dymocks Book stores as one of the Top 10 Most Popular Finance Titles for 2013.
He regularly records and publishes iTunes podcasts via his channel Creative Real Estate.
His innovative low-risk, high-reward approach to Australian real estate investing has been featured in a variety of television programs and magazines, including Today Tonight, Hot Property and Australian Property Investor.
To register for one of Mr Otton's free Australian one day seminars visit HowToBuyAHouseForADollar.com.au or phone, in Australia, 1300 888 450.