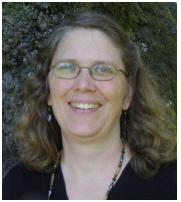 Working through the causes and interconnections begins to layout the path to one's real self and health. And that's when the 'miracles' start happening.
Munnsville, NY (PRWEB) October 08, 2013
Astrology Heals' Marina Ormes will interview Tim Emerson of Kwan Yin Healing for her "Awakened" Series on Tuesday, Oct. 8, 2013, at 5 p.m. Pacific Time, 8: p.m. Eastern Time. Emerson will speak on "If Healing isn't Magic, Where do I get the Miracle?" The public is invited for the event or the recorded replay: http://bit.ly/19ws2nT.
"I am so excited to bring Tim to you," says Ormes, "Because Tim is an expert at helping people get unstuck. He and I agree it takes a spiritual approach to bring the mindset shifts which generate real, lasting change."
"I also know that whenever Tim and I get together, something happens and we spark each other into unexpected awareness," Ormes adds. "It's like we ourselves push each other's comfort zones. So, I don't know exactly sure what will happen on this call, but I know it will be boundary-pushing."
"I see so many spiritually-conscious people struggling," offers Emerson. "Their lives are busy and overwhelm is looming. They know more is possible, a life joyful and healthy, but they're stuck in thinking that has to happen someday and not today. They're not new to the spiritual path--they've practiced yoga, T'ai Chi, meditation, or other spiritual practices--but still aren't arriving at the healing and the life path they want or know is possible. The good news is that there is another way."
"Whether it's law of attraction, prayer, or setting intentions, getting clear is the piece that puts it all together," Emerson continues. "You can switch from a world of struggle that drags you down to one of focus and peace. We have a beautiful power to change our access to abundance, but this is not how can I get more abundant, but how can I access what is and always has been present."
Kwan Yin Healing approaches healing through four basic elements, the "Four Pillars":

Clarity – Life is naturally healthy and abundant – and not "one day," but in the present. Focus on that health and understanding, rather than the illness. "Energy flows where attention goes, and when we're hurt, we focus on the hurt—physically, emotionally, mentally, even spiritually. Stop. It's re-creating the pain. Instead, let go. Focus on wellness, on how a healthy body works and feels, on what emotions you want to feel, on what thoughts you want, on what spiritual condition. What do you want? Focus on that—not on continually feeling the lack. Feel the joy of living your desires in the now. You will be happy, whole, peaceful, joyful, balanced—and truly healthy," Emerson explains.
Connection – "Consider the electromagnetic spectrum...color, sound, radio, TV, gamma rays – they are all the same, at different frequencies. Likewise, we are a continuum from physical through emotional, mental, spiritual, and highest self to the divine – without break or separation," Emerson describes. "We want that channel, that pipeline, clear and functioning."
Coherence – "We are physical, emotional, mental, and spiritual beings. But jumping to a spiritual approach instead of physical problems just tries lifts the board from the other end. Instead, we want a coherence of energy, all levels working harmoniously together, laser vs. scattered light," notes Emerson.
Change – "Healing isn't magic," Emerson challenges. "If you're not living the results you desire, then your current approach isn't working. If you want something you've never had, you'll need to do things you've never done. We tend to cling to our comfort zone – but this is a recipe for the status quo. All progress, all improvement, takes place out of that comfort zone. It's a prison -- move past it."
"When we address each of the Four Pillars, then we see real transformation and change," explains Emerson. "These problems didn't spring up overnight, and expecting them to vanish without work is irrational. But working through the causes and interconnections begins to layout the path to one's real self and health. And that's when the 'miracles' start happening."
Kwan Yin Healing was founded in January, 2012, to accommodate Emerson's growing Reconnective Healing clientele. Since then, Emerson's focus on helping clients achieve demonstrable and practical results grew into the eight week program that became the Kwan Yin Journey, now Kwan Yin Healing's signature program. This interview is the harbinger of six more complementary teleseminars, titled "Six Days, Six Sessions, Six Seeds of Success: The Kwan Yin Path."
Oct. 20 -- Living Abundance (and why this isn't simply money)
Oct. 22 -- Emotional Challenges and Fear
Oct. 24 -- Stress, Overwhelm and Uncertainty
Oct. 27 -- Finding Peace, Spiritual Growth, and Living this daily in the "Real World"
Oct. 29 -- Getting Unstuck and Manifesting your Dreams and Desires
Oct. 31 -- The Kwan Yin Path
More information and registration information is available at http://www.kwanyinhealing.com/six-days.php.