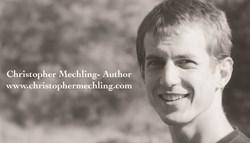 All Children Grow Up, All But One
San Diego, California (PRWEB) October 08, 2013
Peter: The Untold True Story, a new historical novel by author Christopher Mechling, offers new perspective on a well-known story, telling the true adventures of a boy named Peter who would not grow up - a boy whose historic life is mirrored in the fairy tale of Peter Pan.
The legend of Peter Pan has been retold many times, in books, stageplays, movies and television shows, sometime mores faithfully than others. Most recently, ABC has recast the boy hero as a villain in their show Once Upon a Time.
Peter: The Untold True Story is not a reimagining of the fairy tale of Peter Pan, it is a tale drawn from true events, telling the life story of Peter the Wild Boy, one of 18th century England's most curious figures. Narrated by The Princess Caroline of Great Britain, the book begins,
"All children grow up, all but one. His name is Peter and by now, all the civilized world has heard of him. He has captured the public imagination and become a legend, a subject for poets, philosophers and psychologists to write about, and for children to dream of. The children's tales might be lacking in some details, but on the whole they are more accurate than most other accounts, for children will always understand Peter intuitively, as I did when I first met him.
"I shall endeavor to tell you the true story of my friend Peter, because he cannot tell it to you himself. Afterward I hope you will love him and defend him as I have for the remainder of your days. Pass on to others a true account of the wild boy who would not grow up, who danced with kings and won the hearts of princesses. He defied logic and reason, lived and loved with an innocent heart, and found peace in the midst of a turbulent world."
In 1725, at the age of twelve, Peter was discovered living alone in the forest of Hamelin, Germany. He had apparently survived on his own for many years, perhaps with the help of some sympathetic forest animals. Word of his unique character reached the attention of King George I of England, who was visiting Hanover at the time. King George decided to invite the Wild Boy to Herrenhausen Palace and held a banquet in his honor. This banquet proved to be something of a disaster, but the King was nevertheless charmed by the Wild Boy, and decided to take responsibility for his care.
When King George returned to London in 1726, he brought Peter with him, and introduced the boy to court society. Instantly, the Wild Boy became a celebrity. The Royal Family loved Peter as much as King George did, and undertook to help Peter grow up and learn how to be a proper English gentleman, calling upon the aid of learned masters such as Doctor Jon Arbuthnot. Peter learned many things, but never grew up, and ultimately was celebrated for this. Throughout his life, even into his seventies, he was known as the Wild Boy, and in all that time, through the reigns of three kings (all named George) he enjoyed the sponsorship of the Royal Family.
Christopher Mechling's imaginative dramatization captures the poignant experiences of Peter and the people who interacted with him. Peter: The Untold True Story is available in hardcover from Barnes and Noble, Amazon, and at the author's website. It is also available as an e-book through the Apple iBookstore and Amazon Kindle.