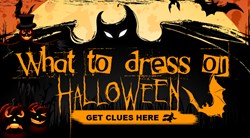 OASAP Limited is now recruiting global customers and wholesale customers.
New York (PRWEB) October 10, 2013
Christmas 2013 is two months away, obviously the coming busy season will put wholesalers and suppliers to a severe test on stock.
OASAP Limited, a global online provider of women's high-street fashion, is now recruiting global customers and wholesale customers. There are no special requirements or thresholds. Once you register at Oasap.com, you will become a wholesale and enjoy OASAP's extraordinary service.
"The annual Christmas sales season is coming; OASAP has enriched its stock to introduce more new products to the customers and wholesales, from printed sweaters to trench coat, from leather jacket to printed leggings, from Lace up Creepers to Retro Bag, and etc.", said Mr. Chris, OASAP Sales Director, "Oasap.com also offers a completely free shipping service. Wholesale customers do not have the trouble of stock; instead, they will enjoy 20% discount for their orders and get more discount for order than $1000."
OASAP wholesale channel, established in 2012, is designed to serve individuals and organizations world widely, as it provides more than 10 online items covering more than 30,000 products, all of high quality and being sold at Oasap.com.
"OASAP has hundreds of cooperative factories and suppliers to ensure product quality and a low price", Mr. Chris Introduced, "And we have a professional warehousing and logistics system and convenient transportation channels to ensure that OASAP products arrive with the fastest speed delivery."
By the way, follow OASAP Facebook page (http://www.facebook.com/OASAP) before Halloween 2013. As long as you spend more than $100, and send a private message to us specifying your order number and account details, a $10 cash credits will be paid back to your OASAP account.
About Oasap.com
OASAP IS: A High-street Fashion Online store
OASAP Likes to: Deliver fashion & love!
OASAP is a global online store dedicated to high-street fashion by offering various kinds of women's apparel, bags, shoes, jewellery, accessories, beauty products, etc.
OASAP was founded in late 2011, and has already grown to the leader of high fashion online stores. It keeps updating products at a high rate with more than 300 new products each week. Those products mentioned definitely belong to the latest fashion trend.