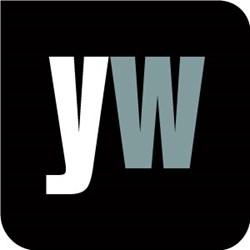 London, UK (PRWEB UK) 23 October 2013
Actress Amanda Bynes has been shifted to a specialty treatment facility in Malibu after being formally diagnosed with schizophrenia and bipolar disorder, The International Business Times reported October 3rd. The article, "Amanda Bynes Moved to Schizophrenia and Bipolar Disorder Speciality Facility in Malibu," quoted an anonymous source who detailed Bynes' symptoms: 'Amanda has heard voices for years, and was concerned she was being spied on via smoke alarms, and clocks in her home. She would cover electronic items because Amanda believed that was the only way she wouldn't be spied on. It's extremely sad situation because Amanda just refuses to get help.' (http://www.ibtimes.co.uk/articles/511135/20131003/amanda-bynes-schizophrenia-bipolar-disorder-malibu-ucla.htm)
Yourwellness Magazine therefore felt compelled to explain the signs of schizophrenia. According to Yourwellness Magazine, 'Mental health issues, such as schizophrenia, carry a lot of stigma and fear, which means it can be difficult to deal with the reactions of other people when you're diagnosed with such a condition. For those coping with schizophrenia, the first few years with the illness can be upsetting and incredibly difficult. This can only worsen for some people, due to how it affects their relationships and lifestyle over the years. Many people are misinformed about schizophrenia, believing it to be caused by a split personality, but this isn't true – the condition is in no way connected to multiple personality disorders.' (http://www.yourwellness.com/2013/09/are-you-aware-of-the-signs-of-schizophrenia/#sthash.0f1tSUrk.dpuf)
Yourwellness Magazine explained that the symptoms for schizophrenia vary between people, so one person's experience of the condition may be wildly different to another's. In the early stages of diagnosis, symptoms may be quite intense – this is referred to as acute schizophrenia. Yourwellness Magazine noted that once this is controlled with medication, the symptoms are often far easier to deal with and may even disappear completely. However, some people find that they experience intermittent phases of acute schizophrenia throughout their life.
Yourwellness Magazine outlined the symptoms associated with schizophrenia:
1. Hallucinations, delusions and strange thought processes. Sufferers may believe that people are plotting against them or that they have special powers.
2. Hearing voices.
3. Struggling to hold conversations with people and becoming isolated.
4. Memory problems.
5. Having less interest than normal in regular activities.
6. Depression.
To find out more, visit the gateway to living well at http://www.yourwellness.com.