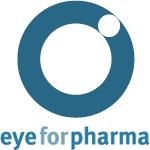 senior executives from all of the big pharma companies
London, United Kingdom (PRWEB UK) 9 October 2013
In attendance will be representatives from the NHS and NICE (UK), HAS (France), DAK-Gesundheit and GKV-Spitzenverband (Germany), AIFA (Italy), the EMA, EFPIA and senior executives from all of the big pharma companies. They will be coming together over two days in Berlin later this month to discuss the aforementioned pricing and access issues as well as how closer cooperation can lead to providing the best care to patients.
While European healthcare budgets continue on a downward spiral, partnerships between industry and health care providers have concluded on a consensus that it's crucial for concessions to be made by both sides.
The forum, the first of its kind for the pan-European healthcare community, will focus primarily on the successes that industry and regulators/providers have had when working together. The objective is to demonstrate and explore how this spirit of cooperation and cross-collaboration can reach into all aspects of healthcare including chronic illness, patient adherence, access to medicine and research and development of new treatments.
There is still a great deal of progress to be made and the idea of partnerships as a 'standard practice' will take time to come to fruition, however it is hoped that great strides will be made towards a more open and patient focused healthcare system for the region over the course of the two days in Berlin.
For more information on the two day summit, full details of the agenda, or to find out how you can attend, visit the official website.