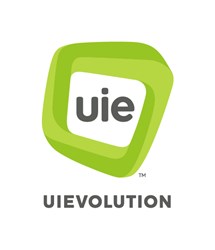 Tokyo, Japan (PRWEB) October 08, 2013
UIEvolution, Inc., the leading mobile solutions provider, today announced the launch of Driverlytics, the company's new fleet-management service. Driverlytics will be débuted and showcased at Telematics Japan on October 8-10, 2013 at Hilton Tokyo (Booth 7).
Driverlytics allows users to track the safety and efficiency of their vehicle by utilizing a web service to analyze the vehicle's driving logs, electric charge levels, travel history, failure alerts, system performance and more. Driverlytics improves driver safety records, minimizes the potential for accidents and reduces insurance costs and liability. The system was built using UIEngine, the proven software platform that UIEvolution provides to the automotive industry.
Businesses looking to manage their fleets of vehicles will be able to use Driverlytics to track multiple drivers and view scheduling information, and will also be able to take advantage of many other tools and functions. Consumers will be able to use the data provided by Driverlytics to maximize their driving efficiency and learn more about their driving habits. UIEvolution has made installing the service simple, with the simple insertion of an adapter into the OBD port. Updates are transmitted through the user's iPhone and can be monitored via the web.
To learn more about Driverlytics and UIEngine, visit us online at http://www.uievolution.com/experience-manager or visit the UIEvolution team at Booth 7 during Telematics Japan, October 8-10, 2013 at Hilton Tokyo.
About UIEvolution
UIEvolution is the leading mobile solutions provider for Fortune 1000 companies. We help companies take full advantage of connected screens by extending their brands, delivering their unique business objectives, and ensuring that the devices that create the mobile lifestyles of their customers are joined in a continuous thread – smartphones, tablets, smart TVs, and automotive applications. UIEvolution combines world-class consultative services and deep industry knowledge with the proven UIEngine & Evolution Platform. Headquartered in Seattle with offices in Tokyo and Honolulu, UIEvolution has a 13-year track record with clients like Toyota, AT&T, Microsoft, Disney, Princess Cruises, Samsung, Mitsubishi, and NTT. Visit online: http://www.uievolution.com Follow on Twitter: @UIEvolution.