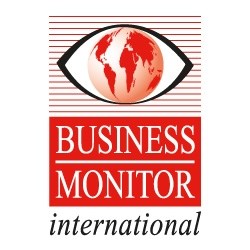 Qatar is attempting to protect its revenue stream by expanding its downstream network and expanding the international presence of the national oil company.
(PRWEB UK) 10 October 2013
Business Monitor has just released its latest findings on Qatar's expanding oil and gas sector in its newly-published Qatar Oil and Gas Report.
Fuelled by the world's third largest proven gas reserves, Qatar has dramatically expanded export capacity to become the largest supplier of liquefied natural gas (LNG) globally. Business Monitor believe that rising competition, led for now by Australia but also from East Africa and North America, will pose a challenge to Qatar's hold on the global gas market later in the decade. Qatar is responding by making increasing efforts to protect its revenue stream by expanding its downstream network, including additional investments in gas-to-liquids, as well as expanding the international presence of the national oil company to offset what will likely be slow growth in domestic oil and gas revenues given the absence of plans for an expansion of LNG export capacity.
Key trends and developments in Qatar's oil and gas sector:
■ Business Monitor expect Qatari gas production to reach nearly 180bn cubic metres (bcm) by the end of their forecast period in 2022; however, they expect output growth to slow compared to the gains seen in recent years. The Barzan gas project, due online from 2015, is the last major approved expansion of upstream capacity with a self-imposed moratorium on further development of the giant North Field as the country evaluates its oil and gas strategy.
■There is some upside to this outlook, with an active effort to boost foreign exploration of Qatar's onshore and offshore acreage. The recent discovery offshore Block 4 - the first new find in 42 years - hints at Qatar's untapped potential. Exploration success could support future productions, but with consumption rising and no plans to expand export capacity, any additional supplies look likely to fuel the domestic market. Indeed, natural gas consumption is set to rise from an estimated 32bcm in 2012 to nearly 60bcm by 2022.
■The report sees Qatari proven oil and natural gas reserves declining modestly over the forecast period, with a 1.9% decline in natural gas reserves expected between 2013 and 2021. Oil reserves are also due to decline gradually, but actual liquids production should grow slowly over the forecast period, namely on the back of increased recovery operations and field redevelopment alongside growing condensate and natural gas liquids (NGL) volumes. Plans are underway to increase production capacity from 950,000 barrels per day (b/d) to 1.2mn b/d. Already OPEC's smallest oil producer, Business Monitor expect growth gains in liquids production to slow toward the tail-end of their forecast period.
■ Export capacity is also set to hold steady, with no plans to increase liquefied natural gas (LNG) capacity behind the current 77mn tonnes per annum (or around 107bcm mark) reached in 2011. However, Business Monitor expect that overall LNG export levels will remain elevated, with growing demand led by Asia. Qatar is increasingly expanding the reach of its exports, with Brazil and Argentina for example receiving LNG. According to Qatari officials, any addition to LNG send-out capacity will come from efficiency gains rather than new trains. There is some upside to pipeline exports supplies, with proposals to add additional compression facility to the Dolphin Pipeline which would allow for supplies closer to full design capacity. Growing demand in the GCC markets would support expansion, but a key sticking point will be price with gas currently sold at a significant discount.
■ While Qatar has proven resistant to calls to rethink its oil-indexed LNG pricing mechanism, importing countries are becoming more vocal in the de-linking of gas and crude in a bid to lower prices. With new supplies of gas from Australia, Russia, East Africa, and North America due to come online, Qatar's ability to resist reform on pricing may soon be under strain. Qatar's dependence on oil leads to high volatility in the country's export revenues. Business Monitor's assumptions of slower growth in China and persistent economic weakness in the eurozone, pose a threat to global oil demand.
Business Monitor is a leading, independent provider of proprietary data, analysis, ratings, rankings and forecasts covering 195 countries and 24 industry sectors. It offers a comprehensive range of products and services designed to help senior executives, analysts and researchers assess and better manage operating risks, and exploit business opportunities.